We hope you love the products we recommend. Just so you know, OnTrack Fishing may earn an affiliate commission from the links on this page, at no extra cost to you.
I've fished the ocean rocks for over 3 decades. I mostly use mono fishing line as I'm still convinced mono has the edge on braid for abrasion resistance.
It was interesting to see Sufix Siege hit the market because I always look for mono credited with superior abrasion resistance.
My deal breaker for any mono is hardness. If it feels too hard, I won't try it. 
Siege is expensive compared to other mono lines, so let me give you my thoughts before you buy.
What is Sufix Siege Fishing Line
Sufix Siege is a premium mono fishing line owned and distributed by Euro fishing powerhouse Rapala.
Like all fishing lines, it's credited with many superpowers and features, most of which are dreamed up by the marketing team.
It claims superior casting distance and knot strength. Features that require some pretty serious lab tests to validate.
It also claims 15X greater abrasion resistance than other lines (impossible to validate) and suppleness. Suppleness is very easy to feel.
I cannot vouch for its superior abrasion resistance, but what I can say objectively is that it has excellent abrasion resistance.
Couple that with a line that is as supple as proclaimed, and you have a winning mono combination for me.
Its spool options are convenient, with 330 yards and 3000 yards refills. The color range is standard, with 4 options. I only use clear.
There are 10 breaking strains available, 4 lb through to 30 lb, at standard increments, covering the lion's share of applications for the average angler.
Line memory, or lack thereof, is also a feature. You won't have to be overly concerned about your tightly packed spool jammed up to the lip, springing off like a coiled snake.
Do I like it? Do I recommend it? This is a fantastic line for you if you fish the surf or the ocean rocks.
Importantly, I've left this line on reels for 18 months and longer. I have never had a problem with degradation. It lasts particularly well.
Sufix Siege Main Features
The list below covers my thoughts on the main performance features promoted by the manufacturer.
Abrasion Resistance
I can't attest to its claims that it's 15 times more abrasion resistant than other lines. Firstly, what other fishing lines? And where's the evidence?
What I can say is that it's brilliant for my application. I throw this stuff into some very ugly places chasing belligerent fish.
I toss baits at reef, rock, weed, and gnarly structures in relatively shallow waters, where heavy wave action ensures your bait is never still.
I've wrestled enormous GTs with it.
Despite the line being slashed and gashed, it's hung on. This is huge for me. There are many times I'm sure a braid or lower-quality mono would have thrown in the towel.
I use Sufix Siege as leader for several applications – I prefer it to hard fluorocarbon.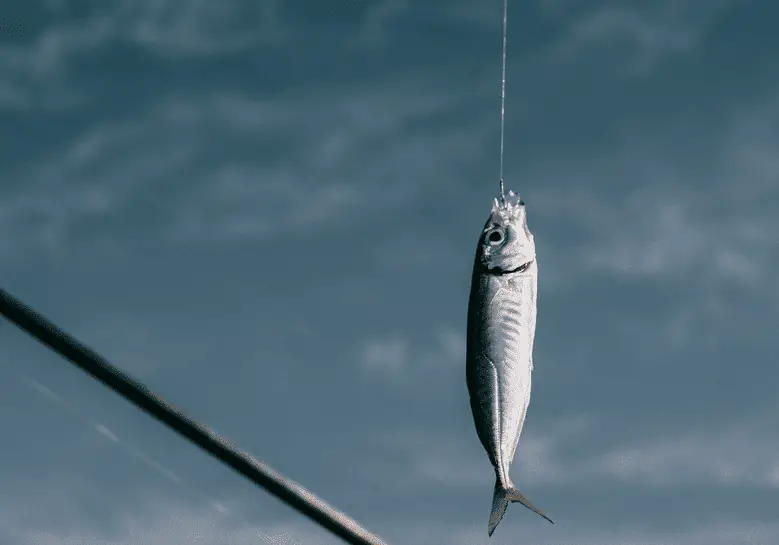 Suppleness
Suppleness and abrasion resistance are opposing forces. Soft line isn't great for abrasion resistance. Hard line isn't supple. Some fluoro leader lines are good examples of hard lines.
The trick is to get the right balance of suppleness and abrasion resistance. Modern materials processing has made this possible.
A supple line has less memory, better knot strength, and casting performance, and is generally easier to manage.
Sufix Siege fishing line has a fantastic balance of abrasion resistance and suppleness.
Casting Distance and Accuracy
I don't know about the manufacturer's claims, but Siege casts really well on a balanced outfit with a balanced rig.
Line diameters aren't especially thin, but it's more than acceptable considering its tensile strength and abrasion resistance.
The suppleness, smoothness, and lack of memory deliver fantastic casting performance, ideal for surf and rock applications.
Sensitivity
Mono will never have the sensitivity of braid. Sufix Siege has a sensitivity the same as most quality mono fishing lines.
Being a low-stretch mono, it's a good fishing line for casting lures of all types, hard body soft plastics, and metal slices.
Sensitivity is a small consideration for the average angler. For most of us, small increments in improved sensitivity will make little difference to your catch stats.
Diameters
Siege fishing lines have diameters larger than a few premium mono lines. Nonetheless, it has an excellent strength-to-diameter ratio.
For example, Siege 20 pound has a diameter of 0.018 inches. Berkley Trilene 20 pound is 0.016. The difference is negligible.
Thin diameters or strength-to-diameter ratios are desirable for casting performance and fitting more line on the spool.
Colors
I use clear line most of the time. It suits my saltwater applications. But it's also great for all fishing applications.
It's translucent, unlikely to spook fish, and is visible to the angler in most conditions in daylight.
But Siege has 3 more options for color-conscious anglers. That can be useful when you want to perfect your rig and tactics.
If you want to see your fishing line, then Neon Tangerine is high vis plus. You can cast it from outer space and see it clear as day on the bottom of the Mariana Trench. It's loud.
Camo is a color I can't go with. It's designed for shy fish but looks more like shelf filler to me.
Smoke green is a good choice for murky waters. It can disappear nicely in ugly waters. It's a reasonable option if stealth is your aim.
Also Read: What Are The Top 5 Monofilament Fishing Lines?
Line Memory
Mono is famous for line memory, which is when the fishing line retains the shape of the device on which it is spooled.
Line memory can be a pain, but you'll usually find it in cheaper brands. Loop knots, wind knots, etc., are unlikely with Siege, as memory is low.
Yes, it does have memory, unlike Braid, but it won't be a problem at all.
Knot Strength
I've never tested knot strength for Sufix Siege in any reliable scientific way. 
However, I've tied countless knots with it and lifted countless monster fish, without a knot break that wasn't my fault.
Knots are easy to tie, and you'll feel very confident. Siege is supple and easy to work with. It'll do as it's told. 
Tie good knots, and you'll never have an issue.
Line Stretch
Sufix Siege has quite a bit of stretch, like most mono lines. This isn't really a problem and can be a benefit, as it's forgiving. 
You are less likely to make mistakes on the strike missing a hookup.
Stretch reduces sensitivity. But as I stated earlier, sensitivity isn't really a critical feature for the average angler.
Pros and Cons
Pros
Minimal line memory
Great casting manners
Supple
Good knot strength
Excellent abrasion-resistance
Cons
Alternatives to Siege
Berkley Trilene Big Game is an excellent choice for strength and abrasion resistance. It's also exceptionally popular and well-priced for the budget-driven angler.
Berkley Trilene® Big Game™, Solar Collector, 20lb | 9kg, 7800yd | 7132m Monofilament Fishing Line, Suitable for Saltwater and Freshwater Environments Coastal Brown
BERKLEY TRILENE BIG GAME: Don't let fish off the hook. This heavy duty fishing line was designed to deliver incredible durability, reliability, and value.
EXTREME FIGHTING POWER: This mono fishing line utilizes a custom blended formula that provides unmatched toughness for added confidence and control in absolutely any situation.
HIGH STRENGTH PER DIAMETER MONOFILAMENT FISHING LINE: This durable line offers a break strength of 20lb | 9kg. Length: 7800yd | 7132m. The Solar Collector color is easy to see and track in the water.
BOLSTERED LINE STRENGTH: Never worry about your knots. This line locks into place once tied, and with durable holding power, it won't fail you when battling big fish.
Last update on 2023-12-02 / Affiliate links / Images from Amazon Product Advertising API
Platypus Platinum Monofilament is tough to get in the US but worth the weight if you chase it up. It's very thin, has great abrasion resistance, and has a high strength-to-diameter ratio.
Last update on 2023-12-02 / Affiliate links / Images from Amazon Product Advertising API
Sufix Advance is great for lighter lines. A good choice for mono anglers fishing test weights 4 to 8 lb.
Advance Monofilament 8 lb Clear - 1200 Yds
Advance Monofilament 8 lb Clear - 1200 Yds
Advance Monofilament 8 lb Clear - 1200 Yds
Advance Monofilament 8 lb Clear - 1200 Yds
Advance Monofilament 8 lb Clear - 1200 Yds
Last update on 2023-12-02 / Affiliate links / Images from Amazon Product Advertising API
Sufix Elite shares similar qualities to its stablemate. You can save a few dollars with Elite if abrasion resistance is essential for your application.
Last update on 2023-12-02 / Affiliate links / Images from Amazon Product Advertising API
Frequently Asked Questions
Is Sufix Siege Invisible Under Water?
Sufix Siege clear isn't invisible, but it's opaque and difficult for fish to see. Try the color range, including camo and smoke green, to match the water color for greater stealth.
When Did Sufix Siege Come Out?
Sufix Siege hit the market in the mid-2000s. With Sufix enjoying a broad customer base, it was well accepted and has a strong following.
Sufix Siege vs Sufix Elite – Which is Better?
Siege has more abrasion resistance, but I wouldn't call it better. If you're fishing in a location where abrasion resistance isn't critical, I'd go with Sufix Elite.
How Does it Compare to Fluorocarbon?
There are only a few applications where I prefer using Fluoro as a mainline. If I had to choose Fluoro or Sufix Siege, Siege would easily win.