We hope you love the products we recommend. Just so you know, OnTrack Fishing may earn an affiliate commission from the links on this page, at no extra cost to you.
Some may remember the first Penn Spinfisher that was introduced in 1961.
60 years on and the Spinfisher brand remains, and we're now casting the Spinfisher VI at the same fish we were targeting all those years ago.
The Spinfisher has come a heck of a long way since then and enjoys a very solid fanbase of anglers. 
Sitting in the lower-mid price point, this is an affordable reel that suites any spin enthusiast looking for value for money, durability, brute strength, and reliability.
The latest incarnation has been with us for a few years now, with upgrades that make it a formidable reel in this particular market segment.
Let's have a closer look at the PENN Spinfisher VI, as I've no doubt it has features that will appeal to a wide range of dedicated anglers.
Penn Spinfisher VI Spinning Reel Review
The first benefit of the Spinfisher series is there's a reel in there for everybody. 
If you can't equip from this series, you're on the fringe of fishing. This series has 9 sizes plus live liner, long cast, and bailess variants.
The notable improvements to the Penn Spinfisher VI are the IPX5 seal rating and the upgrade to CMC gears. 
These are great improvements that a far more than skin deep – you'll notice them, and they'll have an impact.
Fitted with HT100 drag as you would expect, it's a familiar sound when it's screaming, echoing from behind the alloy spool.
Powerful as always, there's 15 pounds of max drag in the compact 2500 and 30 pounds in the top size 16500.
For me, the Spinfisher is the epitome of the general-purpose workhorse. 
It suits anglers who frequent the ocean rocks, surf, break walls, rock walls, piers, and nearshore reefs.
While available and very capable in the smaller sizes, I always feel that PENN is about catching tough fish from tough environments.
I've discovered that most PENN internals will handle serious saltwater ingress with a breakdown, clean, and grease. 
Unfortunately, the clutch does not. Of the two PENNS I've lost, it's been clutch issues.
This is why I find the addition of IPX5 sealing compelling for rough anglers like me. IPX5 does not make your Spinfisher waterproof.b
However, it does allow it to stand up to heavy splashing, spray, and a swift dunking. 
Both the gearbox (body) and the spool are sealed.
The gasket-style seal in the gearbox looks robust enough, and can easily be replaced if it's nicked or damaged in any way.
Keeping the water out ensures your Spinfisher will last longer with less serious maintenance. 
I like the live liner for live and fresh flesh baits from most salt locations. I like the 4500 for great sport on stripers and bluefish from the beach.
If you're chasing something heavier in the surf, the 7500 or 8500 are great, as they're very capable under heavy loads and not too heavy on a long rod.
For those hitting the rocks, I like everything from the 7500 up to the big 16500 for land-based game.
I also like the larger models for chasing big fish from piers, but they come into their own outside the heads chasing a larger class of pelagic.
The Spinfisher VI isn't without competition at this price point, but for those anglers looking for value, and the potential of longevity, they're a must on your brand research list.
My pick is the 4500 for general-purpose surf fishing. 
Holding 320 yards of 20-pound braid, and 20 pounds of HT100 drag, you're pretty well up for anything, without the weighty load of a huge spin reel.
This is also a great option in all sizes for serious kayak anglers. The IPX5 sealing adds the protection you will need for the inevitable spry, wash, and dunking.
Features of The Penn Spinfisher VI
IPX5 Sealed Body and Spool Design
For those who fish in tough and wet locations, the IPX5 sealing is a big deal – especially for saltwater anglers.
While not waterproof, this sealing will work to keep out the lion's share of reel wrecking moisture and filth.
If you fish the rocks and the surf, waves washing over your reel are a constant threat. 
Even when you're taking care, your reel still ends up with a hefty dose of wave action.
This is where IPX5 comes into its own. The dunking that will hurt the average reel is no problem for the Spinfisher VI.
It's important to note that both the gearbox and spool are sealed.
This keeps the drag system and gears protected from moisture and the ensuing corrosion that dramatically shortens the life of so many reels.
CNC Gear technology
CNC gears deliver a smooth, precise feel, and maximum power conversion from handle to fish.
The feel is incredibly solid. It feels reliable and inspires confidence to take on a larger class of fish.
However, it's when you feel it under the heavy loads of a huge fish in panic, that you realize the importance of advanced, perfectly aligned gears.
While it won't catch the fish for you, you will notice that heavier loads feel easier, encouraging you to lay in and shorten the fight – and a shorter fight is good for you and the fish.
One of the big selling factors of CNC gears is the durability that accurate machining provides. 
With an absence of the slightest play, wear is significantly reduced, ensuring your Spinfisher operates at peak for longer under the toughest loads.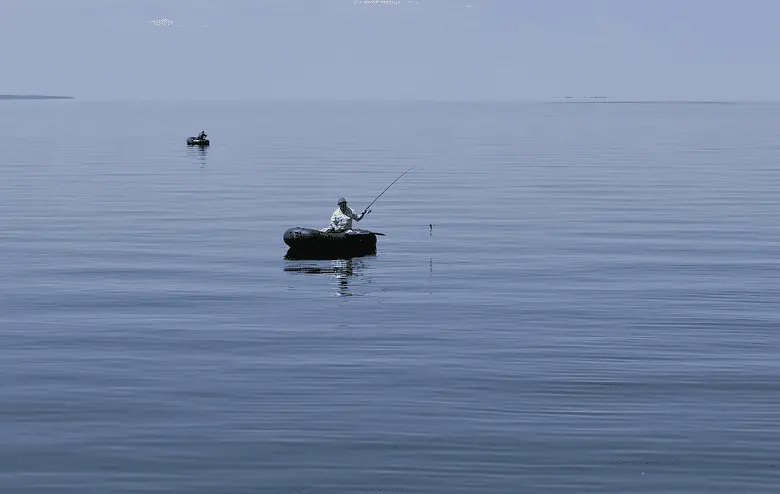 HT-100 Carbon Fiber Drag Washers
The HT-100 drag system has been a big winner for PENN. Having used several PENN reels equipped with HT-100, I'm always impressed with drag consistency.
You have consistency in the form of highly predictable drag performance within the reel. But the consistency continues across the reel series and across PENN models.
HT 100 is strong and smooth. The carbon washers cope well with the heat of blistering runs even with the drag wound on hard.
With the drag system now sealed, you can expect that your drag will continue to operate at peak performance for longer.
5+1 Sealed Stainless Steel Ball Bearing System
Sealed stainless bearings add credentials to the overall durability and corrosion resistance of the Spinfisher VI.
By modern standards, 5 bearings are on par for this price point. The reel feels solid, there's no unwanted play to speak of, and the crank feels light ( which is mainly the result of the gears, but certainly bearing assisted. )
Sealing adds extra protection for the clutch bearing, which in my experience has been susceptible to failure with water ingress, dirt, and grease corruption.
Full Metal Body
As an angler rough on gear fishing rocks and surf, I'm a fan of the full metal body. The key performance benefit is rigidity. It keeps all the internals in place when under serious load.
But I also enjoy the protection metal affords against impact. Regardless of how hard I try, I always manage to subject my reels to impact while I'm rock fishing.
Yes, that's just how I am, and I've no doubt other anglers manage to fish tricky locations without subjecting their reels to a bashing.
While I'm more careful these days, I feel better about reel internals wrapped in a metal housing.
It adds weight, but for me, it is a small price to pay.
Superline Spool with Line Capacity Rings
The superline spools on the Spinfisher are strong, nicely balanced, and generous. 
When you fish the rocks and surf, you will often hook monsters when you least expect it. 
The generous spool sizes allow for plenty of line to back you up when big fish refuse to turn.
Casting manners are pretty good. But for those looking for serious distance, it's worth considering the long-cast model.
Line capacity rings are useful if you take the time to calibrate them to a number. 
For example. If I'm using 20-pound mono and the top line is showing I have X amount of line left on my spool.
Pros and Cons
Pros
Strong, rigid, and powerful
Outstanding size and variant range
Brilliant saltwater allrounder
Good for anglers tough on gear
Generous spools and a powerful drag system
Cons
One-year warranty. This is one of the great PENN failures. It says to me they don't stand behind the quality of the components and manufacturing.
What is the Difference Between the Penn Spinfisher V and VI?
The Spinfisher VI adds CMC gears and the IPX5 independent sealing rating. Both of these upgrades are significant.
What Are The Sizes Available?
| | |
| --- | --- |
| Model | Type |
| 2500 | STD, Live Liner |
| 3500 | STD |
| 4500 | STD, Live Liner |
| 5500 | STD |
| 6500 | STD, Live Liner, Bailess |
| 7500 | STD, Long Cast |
| 8500 | STD, Live Liner |
| 9500 | STD |
| 10500 | STD |
| 14500 | STD |
| 16500 | STD |
Alternatives to Consider
Depending on the size you're looking for there are a few alternatives. 
I like the DAIWA EXCELER LT, the OKUMA CEYMAR, and the SHIMANO SEDONA FI for those on a tight budget.
Last update on 2023-09-28 / Affiliate links / Images from Amazon Product Advertising API
Last update on 2023-09-28 / Affiliate links / Images from Amazon Product Advertising API
Last update on 2023-09-28 / Affiliate links / Images from Amazon Product Advertising API
At this price point, I'd consider paying a few extra dollars and buying the QUANTUM CABO or the DAIWA BG.
Quantum Cabo Saltwater Spinning Fishing Reel, Size 40 Reel, Changeable Right- or Left-Hand Retrieve, Magnum CSC Drag System, SCR Aluminum Body and Side Cover, Silver/Blue
ULTRA-DURABLE PERFORMANCE: One of our most popular saltwater reels, the Cabo size 40 spinning reel is designed with an aluminum-body and TiMAG titanium fail-proof bail wire with a magnetic trip that's built for long-lasting, fish-stopping performance
TROUBLE-FREE SALTWATER USE: Equally at home in freshwater or saltwater, the Quantum Cabo reel features saltguard protection and 8 anti-corrosion bearings (7 + Clutch) to take on any fish in any element. With a changeable right or left-hand retrieve, this reel features a continuous instant anti-reverse clutch for immediate hooksets and boasts super smooth performance
SUPERIOR DESIGN: This spinning reel features a NiTi indestructible bail, a 5.3:1 gear ratio and a 33 IPT for a smooth and consistent retrieve. The Magnum CSC drag system can hold up to 30-pounds of max drag giving you the ultimate in design and strength to reel in your prize catch.
VERSATILE USE: With a mono capacity of 230/10 yds/lbs and the ability to hold up to 270-yards of 30-pound braided line, this reel is for medium species from walleye to bass and more
Last update on 2023-09-28 / Affiliate links / Images from Amazon Product Advertising API
Daiwa BG5000 BG Saltwater Spinning Reel, 5000, 5.7: 1 Gear Ratio, 6+1 Bearings, 47.40" Retrieve Rate, 22 lb Max Drag,Black/Gold
Black Anodized Machined Aluminum Housing ("Hard Bodyz" Body & Side Cover), Over-sized Digigear (Digigear System)
Solid Screw-In Handle, Air Rotor, Dynamic Cut Aluminum ABS Spool
Braided Line Ready Spool, Waterproof Drag System, Carbon ATD, Line Per Handle Turn: 47.4"
Manual Return Bail (4500 and Larger), 6BB+1RB, Gear Ratio: 5.6:1, Drag Max:22
Last update on 2023-09-28 / Affiliate links / Images from Amazon Product Advertising API
Verdict – Is The Penn Spinfisher VI Worth It?
The Spinfisher VI is a good value spin reel for a broad range of anglers. From commercial charters to avid weekly addicts, to the occasional weekender.
The Spinfisher VI is a general purpose, saltwater workhorse, with plenty of power and enough refinement.
The IPX5 sealing and CMC gears add to an already compelling purchase argument. But it's the general quality and range relative to the price that makes it such a good buy. My only disappointment is the poor warranty.