Naming the essential fishing gear list is tricky. The reason for this may be obvious to many of you but let's go there, nonetheless.
Firstly, the fly angler's fishing kit looks radically different from the game anglers kit. As does that of the ocean rock angler and the ice angler.
Different types of fishing require different gear. These days, there is so much application-specific equipment, standard fishing kits can vary significantly between anglers.
Secondly, in terms of truly essential fishing gear, you can catch fish with a remarkably small amount of gear. In fact, what you really need to catch a fish will fit in your pockets.
To tackle the question of essential fishing kit, I looked at my own.
I had a look at the fishing backpack I take on every trip and the things that are always in it.
This article is about the bits and pieces of essential fishing kit that will always come with me.
It's the equipment that I will always use, regardless of where I am or what I'm targeting.
I regularly fish the beach, the ocean rocks, break walls, rivers and estuaries, fresh and salt, at all times of the year, from the land and from boats.
This is what I take. This is my list of fishing gear essentials.
Fishing Essentials Gear 1 – Fishing Backpack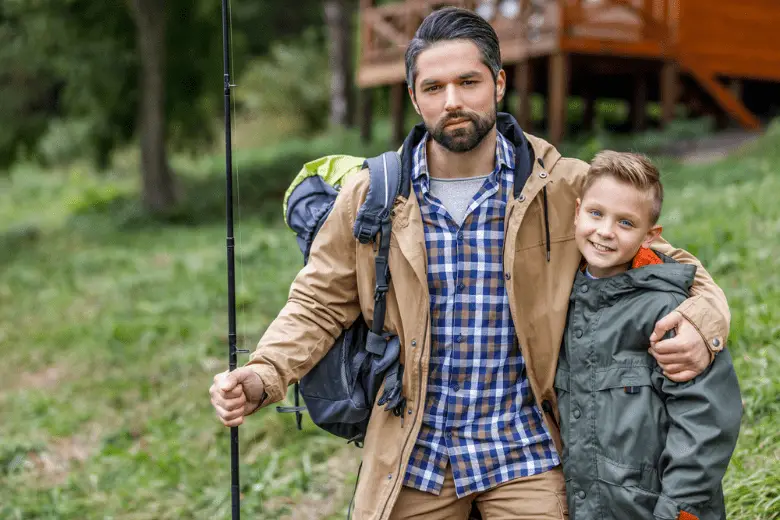 When I go fishing I take my fishing equipment essentials with me in a fishing backpack.
There are a number of purpose-designed fishing backpacks on the market, and they're fantastic.
A backpack handles the rigors of fishing better than a hard box. Even the best boxes will break when dropped on rocks. They're also much harder to clean out, and not really waterproof.
For me, I often have to walk to the water's edge or trek to a fishing spot. Carrying my gear in my pack is a convenience I couldn't live without.
Having at least one free hand is so much better when traversing uneven grounds, such as ocean rocks.
Depending on the size, you can carry plenty of fishing gear in a backpack. The contents are well protected from the elements.
It is easy to transport your kit. It's easy to organize your kit, and it handles the rough stuff so much better than a hard box.
Fishing Essentials Gear 2 – General Purpose Fishing Knife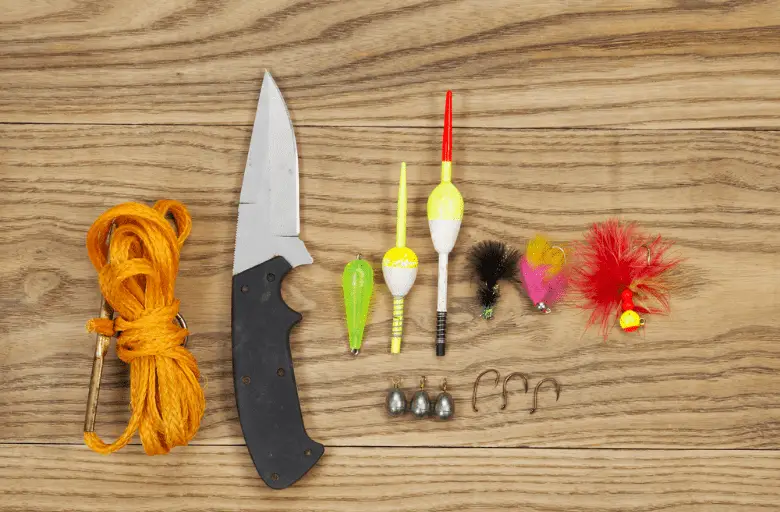 This is the knife I carry on me at all times. It's in a sheath and strapped to my belt. It has a beautiful ergonomic grip and a blade of about 4 inches. It's super strong and sharp.
I use this knife for everything. It dispatches fish, cuts marine life from rocks, cuts line, cuts baits, opens split rings, and more.
Again, I spend a little more on a quality knife that will last.
I also use it to collect baits from the rocks such as crabs. When I keep fish for the table, this is the knife I use to immediately bleed fish (always), and gut (depends where I'm fishing).
I prefer to gut and clean with the sharpest in my kit. While my GP knife is sharp, it's as dull as a plank compared to my filleting knife.
A general-purpose fishing knife is about as essential as it gets.
Fishing Essentials Gear 3 – Filleting Knife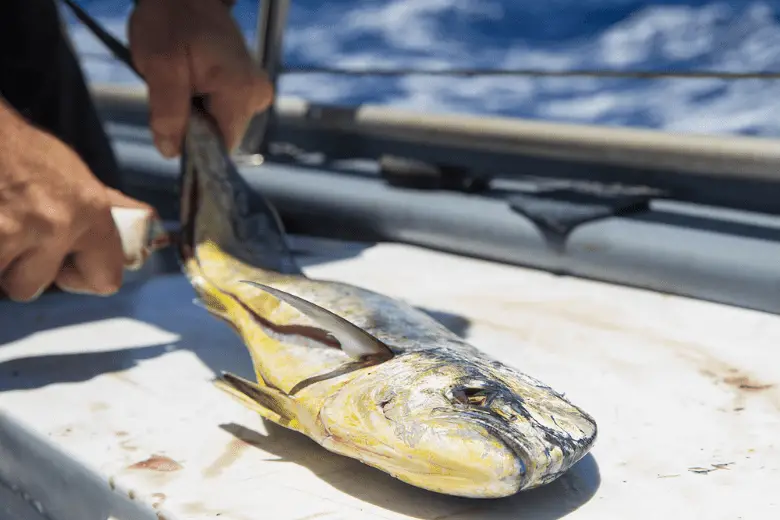 I will nearly always keep fish for the table. It's one of the great joys of hunting. If there are fish-cleaning tables available, I will use them to clean my fish.
Otherwise, I'll do it by the water.
Returning fish frames to the water feeds the local fish and it also avoids having smelly fishing waste to dispose of at home.
A super sharp filleting knife ensures you have less waste and can skin and fillet easily. Doing this with any other type of knife is not advised.
You can waste a heap of great fish, and the chances of cutting yourself increase exponentially.
Choose a filleting knife that has a sheath or scabbard, and make sure it is always sharp.
Fishing Essentials Gear 4 – Pliers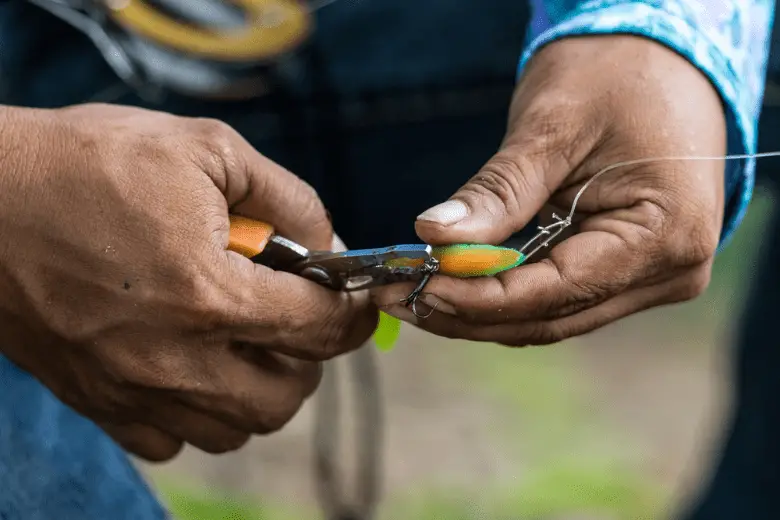 Fishing pliers are definitely essential fishing kit. Don't leave home without them.
They're important for removing hooks from fish, cutting mono and braids, making fishing rigs, running repairs, and a host of other things.
I make sure I invest in good pliers – I spend a little more. I mostly fish the saltwater stuff, so corrosion resistance is important. So too is the multi-tool design. I.e., they're not just about cutting.
I carry my pliers on me. They're strapped to my belt in a sheath and connected by a lanyard. Some anglers don't like the lanyard as it can get in the way.
That's a personal choice. However, having them on you while you are fishing is important.
There are also some anglers who purchase cheap pliers and replace them regularly. My preference is to invest in good ones and look after them.
Fishing Essentials Gear 5 – Long, Bent Nose Pliers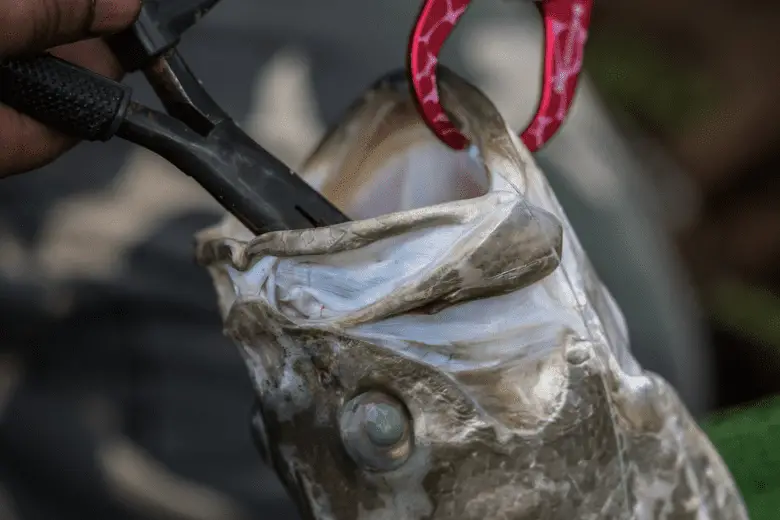 My long-nose pliers are purely for hook removal. With catch and release so critical these days, removing a hook properly gives the fish a better chance of survival.
The long bent nose allows you to get deep into a fish and remove a hook that's gone deep into its mouth. I have saved countless fish with these pliers.
Choosing a size is tricky and will be determined by the fish you hunt. They're not expensive, so if you chase fish with small mouths and largemouths, have a couple of pairs on hand. They're no load to carry.
I can't emphasize this enough. This tool saves the lives of the fish you want to release. Carry them.
Fishing Essentials Gear 6 – Fish Scaler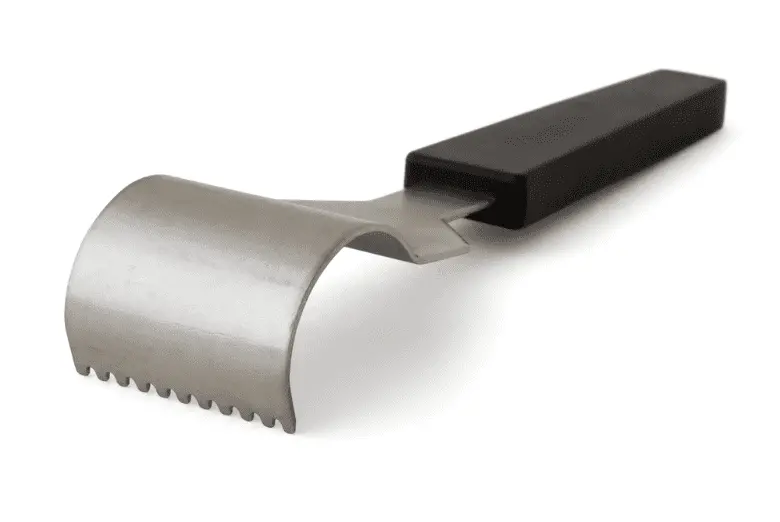 I am always amazed at the number of weird and wonderful fish scalers on the market. Keep it simple. A traditional fish scaler does the job perfectly and costs around 5 dollars.
When you're cleaning a lot of fish, getting all the scales off quickly and efficiently saves a heck of a lot of time at the cleaning tables.
The last thing you want is to prepare a beautiful fish meal, only to chew on scales. Beware. Some of the fancier more expensive fish scalers don't do a great job.
Fishing Essentials Gear 7 – Small Scrubbing Brush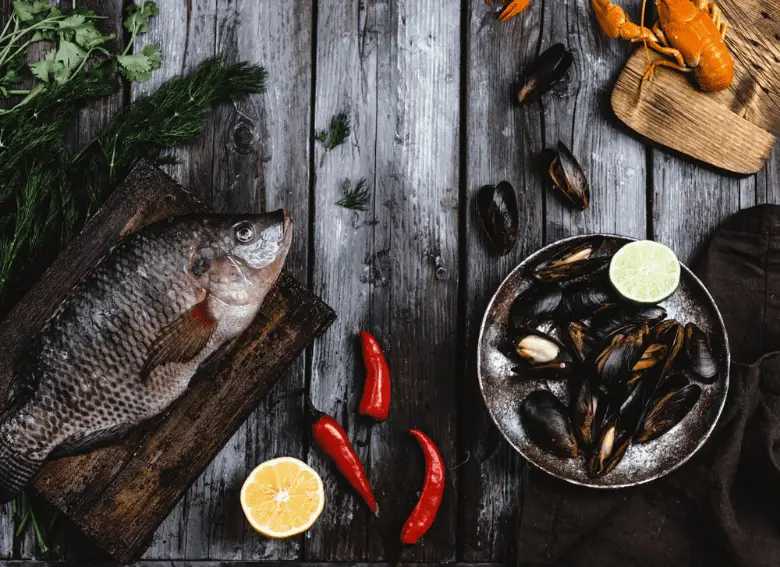 Another great tool for cleaning your catch is a small scrubbing brush. It needs to be able to fit inside the belly cavity.
This brush is to clean the cavity of any remaining blood, bloodline, guts, etc.
It is a truly wonderful tool for achieving a perfectly clean fish. It's essential for storing your catch if it's a few hours away from refrigeration.
Fishing Essentials Gear 8 – Resealable Plastic Bags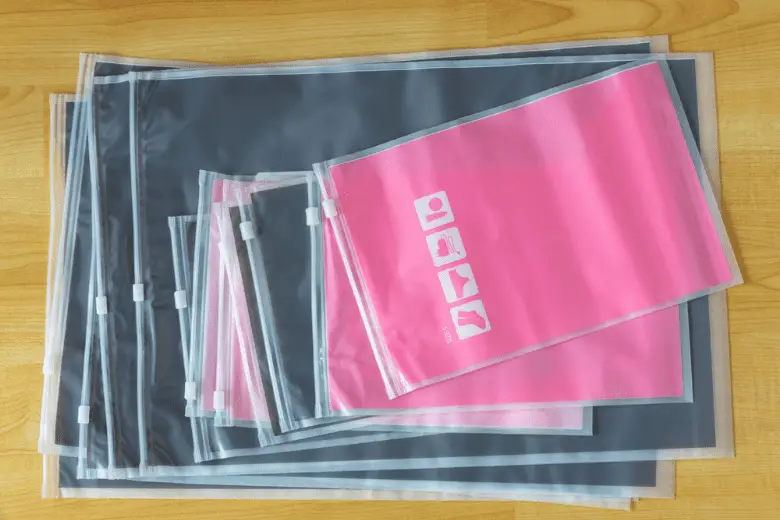 I'm not a fan of taking any more plastic to the water's edge, there's enough plastic in the water already. However, I make an exception here.
Resealable plastic bags, large and sandwich size, are ideal for storing fish fillets, and other fish-smelling things that have to go in your fishing bag.
They're perfect for keeping things like electronics dry. Putting your car keys and mobile phone in a resealable bag offers a level of protection from water.
They are also great for keeping small parts of reels or rod tips that may break during a session.
Fishing Essentials Gear 9 – Insect Repellent & Sunscreen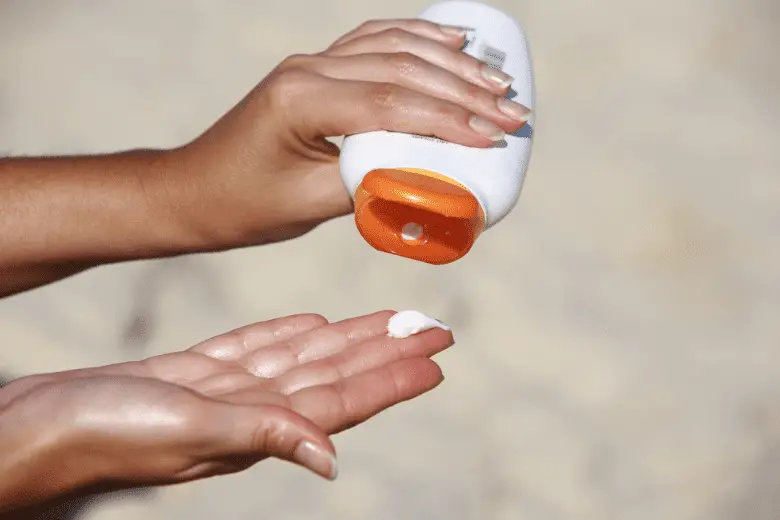 It kind of goes without saying, but these two items are ALWAYS in my kit and are never removed. These items ARE essential fishing equipment.
We are now fully aware of the dangers of UV exposure. We anglers spend plenty of time under the sun. Use protection!
Mosquitos and flies can destroy a great day on the water. Mosquitos, in particular, can force you to pack up and go if you don't have repellent.
Fishing Essentials Gear 10 – Lures. Metal Slices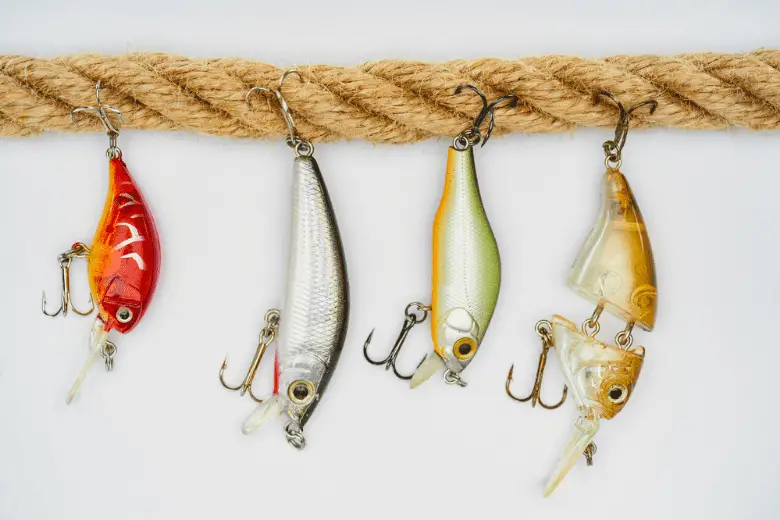 This may well be a personal thing because of the locations I fish. I have a plastic container with a selection of metal slices that goes with me everywhere.
From tiny slices to big slices weighing over 65 grams. They are old school and they are effective lures for countless species, fresh and salt.
Like any lure angler, I have quite a collection of lures of all sorts. To keep them in prime condition I store them at home and take a selection for each adventure.
I'll take a very broad selection on every trip and most of them won't see the water. However, you can never have too many lures on hand from which to choose.
Whatever the case, my metal slices go everywhere and never leave my fishing backpack, except to be connected to my leader.
Fishing Essentials Gear 11 – Floats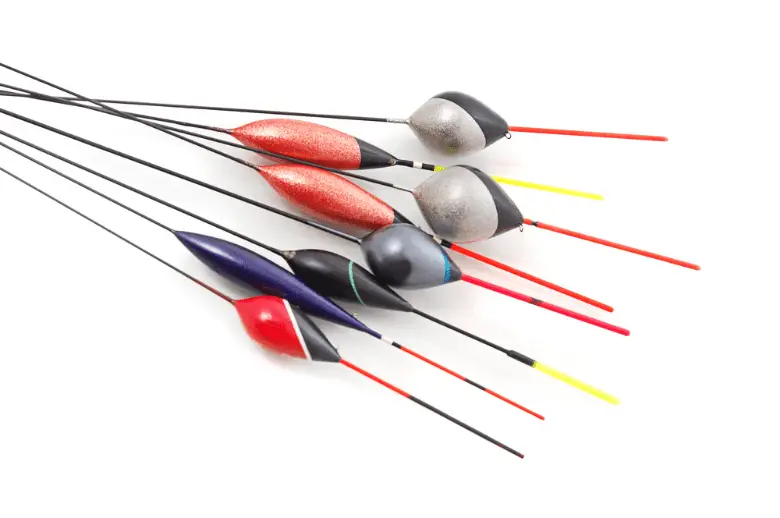 I will always carry a large float without exception.
The float I keep at all times is big enough to suspend a large live bait.
Too often I've gone fishing for a particular species, only to find that big pelagic species are hunting the surface for the numerous bait fish in front of me.
Hate not being able to get amongst that action.
Fishing Essentials Gear 12 – Raincoat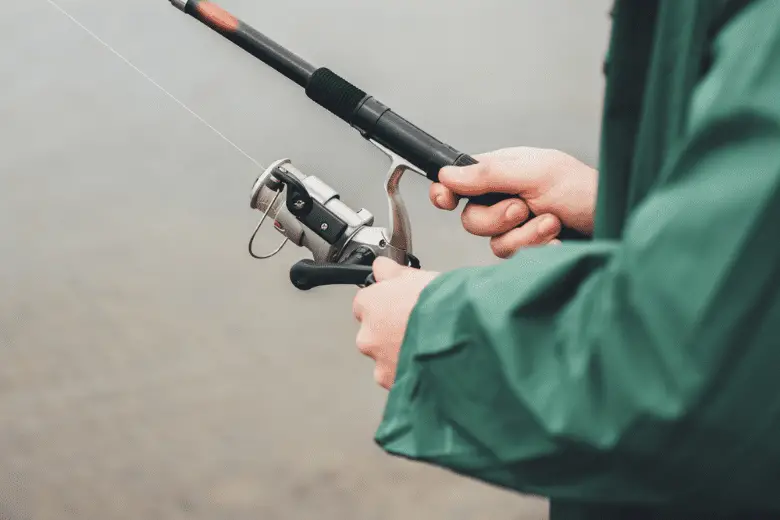 Doesn't matter what the weather is. The raincoat lives in my kit and I NEVER leave it at home. If the wind is up or the rain is falling, it can make things pretty unpleasant.
A big yellow raincoat that keeps out the wind and the rain ensures I can stay on and fish in the rain and wind.
The raincoat I have is a hi-vis yellow raincoat with a hood. It's lightweight but incredibly durable.
I have had mine for over 10 years. Apart from a little corrosion around a few press-studs, it's still in fine condition.
The only downer to the raincoat is that it takes up a bit of space in my backpack. However, nowhere near enough to warrant leaving it out.
Fishing Essentials Gear 13 – Fishing Belt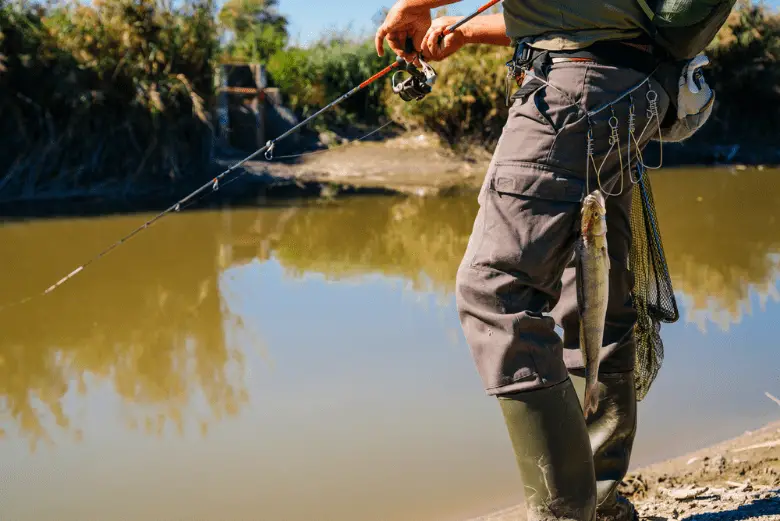 My fishing belt is nothing fancy. It's a lent of webbing that's long enough to go around my winter/wet weather fishing gear.
It has a heavy-duty plastic clip buckle that is strong enough for me to hold my knife, pliers and two small bait boxes.
I have one bait box for bait and a second for lures or terminal tackle. This allows for quick lure changes or to re-rig if I get busted up.
The convenience of this belt cannot be overstated. I can drop my backpack up on the high ground or on the rocks, and just take my rod and my belt.
My belt with its knife, 2 X bait boxes, and pliers attached will allow me to fish for ages without returning to my bag.
See Also: What Are The Top Beginner Fishing Rods?
Fishing Essentials Gear 14 – Headlamp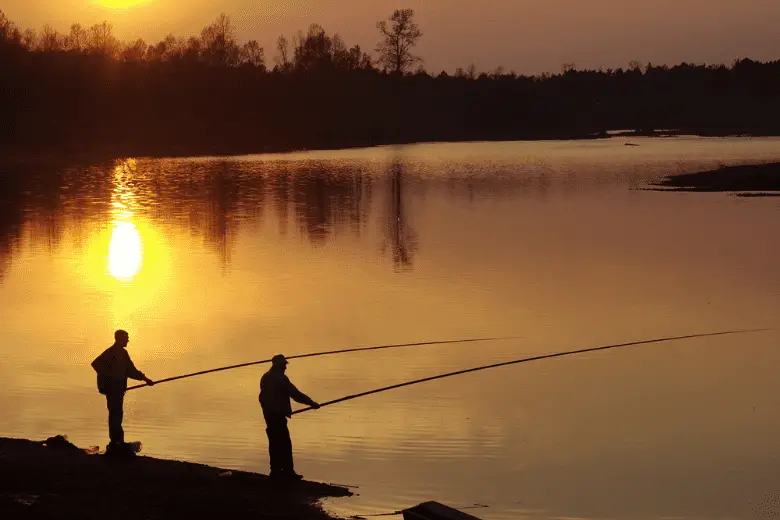 Even if it's a day trip – the headlamp comes. It never comes out of the bag…EVER.
I used to take it out of my fishing bag for other things such as searching the car after dark or setting up camp.
I also used it at home for all sorts of things. The problem was, I would forget to return it.
I found myself fishing in the dark MANY times without my headlamp – or any light for that matter.
Buy a headlamp for your fishing kit that is directional, adjustable, and delivers strong light (High lumens). Make it a rule that it stays in your fishing kit.
To ensure mine stayed in the fishing kit, I bought a headlamp for the car, one for the house, and one for the camping kit.
Yes, it was expensive. But fishing on a moonless night with no headlamp or torch is nigh on impossible.
There is a huge range of headlamps available. Shop around but invest a reasonable amount and get a good one.
The cheap ones are often bulky and heavy. They can give you a headache.
The more expensive lights offer more light with far less bulk and a much longer battery life or charge.
Fishing Essentials Gear 15 – Fishing Gloves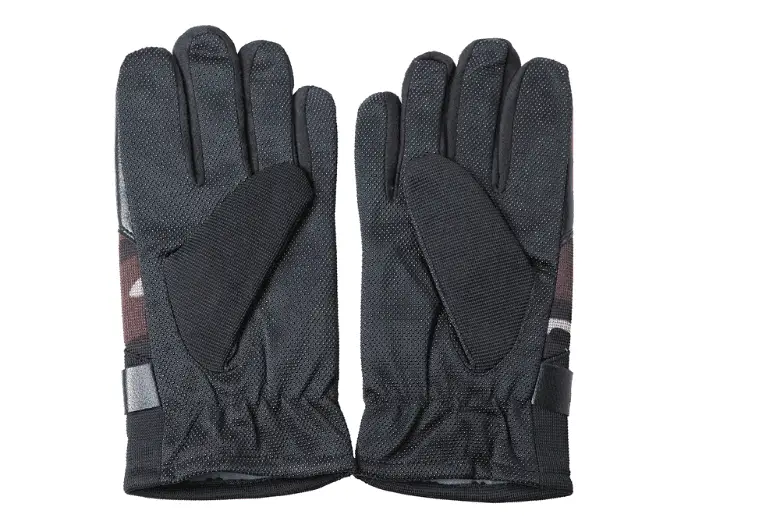 I never usually fish wearing gloves. However, there are plenty of circumstances when I have needed them and come off the worse for wear because I didn't have any.
The main situation is helping a mate pull in a fish and grabbing his leader with a bare hand.
Then, as the fish takes off, the leader quickly turns to braid. The cut that braid can put on your hand is terrible.
If I'm helping to land a big fish and grabbing fists full of line. I wear a glove. No exception.
The glove is also very handy when I must handle fish I can't identify, and they are excellent when I have to put my hands down on barnacles, or slippery rocks.
I don't use my gloves that often, but they never leave my fishing backpack unless I'm wearing them.
Fishing Essentials Gear Tip – First Aid Kit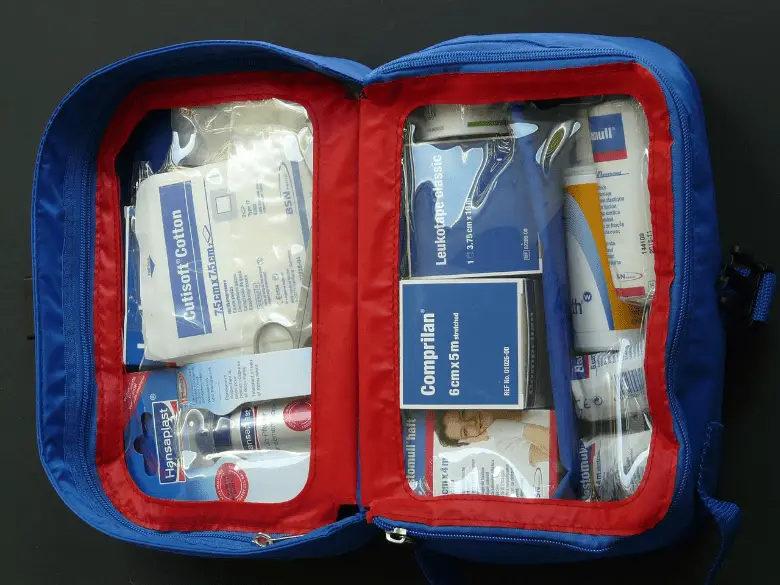 I never used to carry a first aid kit. In fact, it wasn't until a few months ago that I made it a COMPULSORY addition to my tackle bag.
After 40 years of rock fishing, I had my first instance of being washed off the rocks. Fortunately, it was toward land, not the ocean.
However, it was a sizable wave, that knocked me off my feet and I was a passenger. I had no control whatsoever.
I was dragged across clams and barnacles and ripped my arms and hands to shreds.
I was camping at the time and had a half-mile trek across rocks back to my camp. Where there was no medical kit.
While no stitches were required, four of the deeper cuts got infected. At the time, I also bled profusely.
Had I carried the first aid kit, I would have avoided any infection and my wound would have healed in half the time it took.
I lost over a week of work because the deeper wounds were on my hands.
Carry a first aid kit and ensure it contains medical-grade disinfectant, and plenty of dressings to close wounds (butterfly strips).
Spend as much as you can afford, and let's hope you never have to use it.
Summary
There's a chance that many of you will feel my fishing essentials gear list is less than exciting and not so glamorous. Well, you're possibly right.
However, it's these bits of kit that have genuinely enhanced my fishing experience.
Sometimes, it's the little things that make all the difference in life. Fishing is no exception in that regard.
A solid kit and fishing preparation routine does impact your catch for the better.
There's nothing remarkable at all about what I carry, but it's made a massive difference to the way I fish.
Yep, it's great to talk about hooks, lures, sinkers, rods, and reels. However, everything I have mentioned here, I consider fishing equipment essentials.
Yes, of course, there's a heck of a lot more, depending on where you fish and what you target.
Most of the things I have in my kit, however, are useful for all anglers, whatever your target.