Whether it's hunting or fishing that you enjoy the most – or perhaps just the great outdoors in general – there's a good chance that you've shopped at Cabela's. 
Along with retailers like Gander Outdoors and Sierra Trading Post, Cabela's is one of the foremost leaders in outdoor gear and equipment. 
The company was founded in 1961 when Dick Cabela himself decided he wanted to start selling flies for fly fishing. 
The store rapidly grew into a national chain and is known for offering some of the best prices on hunting and fishing gear.
Despite being affordable, you may be wondering, while browsing the shop's selection, "does Cabelas price match?" 
Yes cabelas does price match – but there are some things you will want to keep in mind.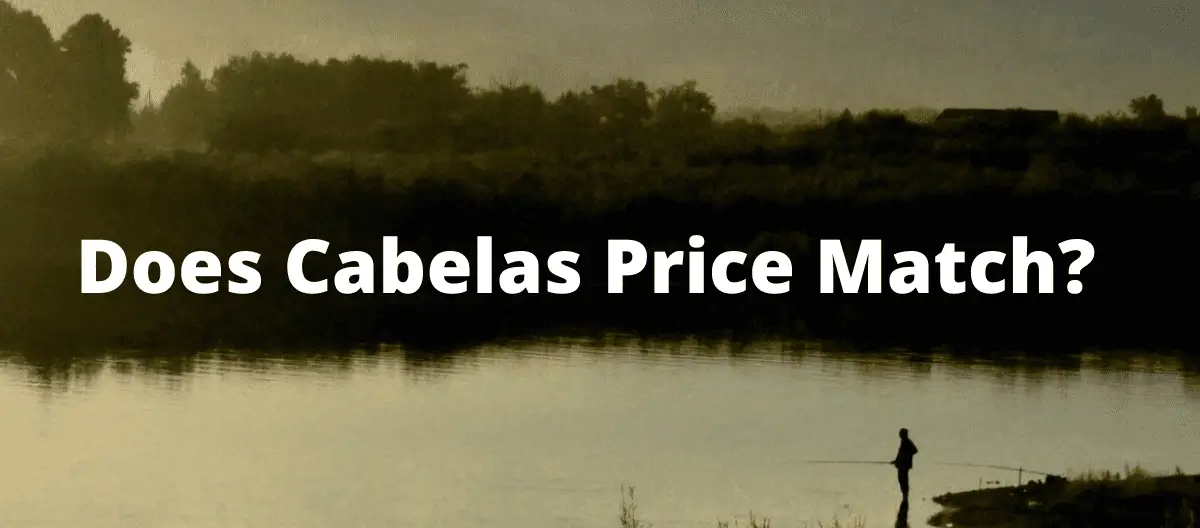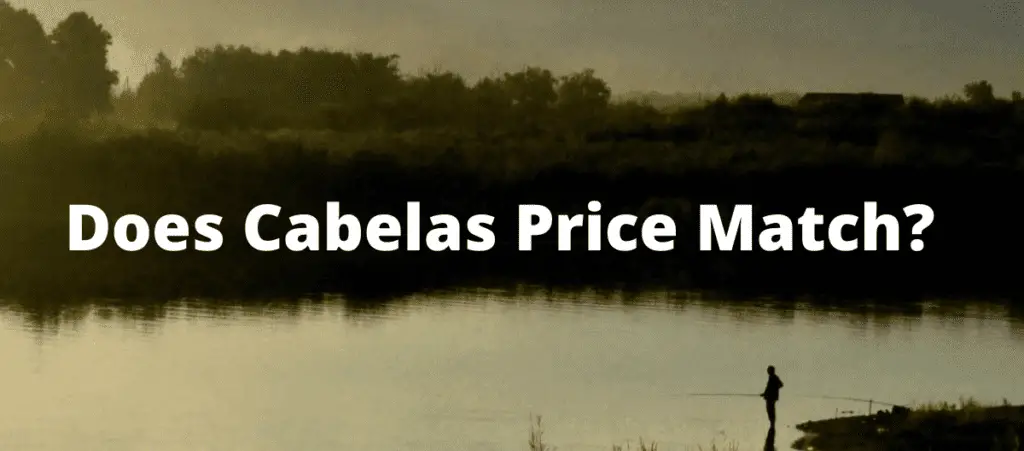 What is Price Matching?
Price matching is a simple process in which a retailer – in this case, Cabela's – will match a competitor's price if it happens to be lower. 
Price matching policies vary widely by store.
Most retailers use price matching to be more competitive and to earn your sale, with some stores referring to price matching as a "low price guarantee" or a "price adjustment."
Cabela's Price Match Policy
According to Cabela's website, customers come first. As a result, the chain refuses to have its prices beaten by any other websites or local retailers. 
The website states:
"If you find an identical product currently being sold at a lower price by another retailer within 100 miles of your local Bass Pro Shops or Cabela's store, or on a qualifying website, we will match that price at the time of purchase. 
For our valued CLUB members, we won't just match that price, we will beat it by 5%!"
In the case of catalog orders, Cabela's will automatically match the in-store or online price on the product if they are running a sale or have lowered the price at the time of your order.
You can also get a price match on request.
Does Cabela's Price Match? Amazon & Other Retailers
While Cabela's price match guarantee sounds pretty basic and generous, there are some details you'll want to keep in mind.
First, the product you are matching must meet qualifying criteria. It has to be currently available at a Cabela's store or online. 
It must also be the same color, size, quantity, model, and brand as the comparison product. 
This product can be at a local retailer within 100 miles of a Cabela's store or a qualifying website. Keep in mind that not all websites qualify.
The list of qualifying retailers includes:
Amazon 
Brownells
Dick's Sporting Goods
Gander RV & Outdoors
Mack's Prairie Wings
Optics Planet
Scheels
Tackle Warehouse
Walmart
Sportsman's Warehouse
REI
Midway USA
LL Bean
Field & Stream
Cheaper than Dirt 
Backcountry 
Academy
This list is updated frequently, so you will want to check back to make sure you have the most accurate and up to date information. 
Amazon is one of the newest additions to the list and opens a long list of price match options for customers.
What Are Some Other Restrictions of Cabela's Price Match Program? 
When you're considering Cabela's price match program, it's important that you read the fine print.
For one, there are no rainchecks. If the product happens to not be available for shipment or in stock on the day you request the price match, you're out of luck.
You may also be restricted to quantity. You might only be able to get the lower price for two items, total. This can be a pain if you're buying in bulk. 
You can't get a price match from any unauthorized seller, wholesale distributor, or membership club, either. 
Price matching is also not available for any services offered at Cabela's and similar stores. For any price match, you must get the approval of the general manager at the retail store.
Finally, you can't get competitor pricing for things like flash sales, special offers, loyalty program offers, or misprints. 
You must request the price match before you buy the product, as it's not applicable on previously purchased products.
Benefits of Cabela's Price Match Policy 
There are lots of reasons to give Cabela's price match policy a try. 
First, you can price match just about any product that Cabelas sells, including firearms and fishing equipment. 
That's something that not all retailers do, especially when you consider restricted items like ammo and weapons.
The policy can be combined with many other discounts, though admittedly not all.
You can use your military discount with the price match policy, plus you can use your Cabela's Club Rewards membership. 
Other Ways to Save at Cabela's
There are plenty of other ways to save some dough when you're shopping at Cabela's. Some of these savings methods can even be applied in addition to the price match program!
For example, signing up for Cabela's emails will alert you to the latest sales, news, and new product releases. 
You can also sign up for the Cabela's Club Rewards program. This loyalty program gives you 2% points back on all your purchases.
Not only can these points be used in conjunction with the price match policy, but they can be used on any purchase at a retail store, on Cabela's website, or in the catalog. 
Another way you can benefit from the price match and still save money is to sign up for a Cabela's Club Visa Card. 
Not only will you get the 2% points back from the regular Cabela's Club, but you'll also get "free money" to spend upon approval along with 1% cashback on all other purchases you make with the credit card.
You will also get exclusive access to member-only events and special offers. 
From shopping at the Bargain Cave at Cabela's to taking advantage of the generous price match policy, there are plenty of reasons to consider shopping at this outdoor supply goliath. 
Start making a list of all the fishing gear you need now – it's time to take a trip.