We hope you love the products we recommend. Just so you know, OnTrack Fishing may earn an affiliate commission from the links on this page, at no extra cost to you.
As anadromous species, stripers are one of the most interesting types of bass. 
If you've never heard of the term anadromous, you're not alone – many anglers have no idea what this term refers to. 
That being said, if you spend a fair amount of time on the water in pursuit of stripers, being acquainted with striper behavior can help you out. 
Anadromous species are those that spend part of their lives in the ocean and other parts of their lives in the rivers. 
Stripers, as a result of this characteristic, are some of the most versatile and easily adapted fish species of them all. 
If you're fishing stripers, it's important that you look for the best striper rod to help you target these unique behaviors. These fish are smart, and they have all the best hiding places.
You need a great striper rod to help you find these elusive fish each and every time.
What goes into a good rod – and how do you know where to find one?
Don't worry – we've done all the work for you, and will tell you everything you need to know in this handy guide to the top rods for striper fishing. 
What Should I Look for in the Best Striper Rod?
Striper rods are typically rated by their action and power, but there are other factors you need to take into consideration when you are shopping for the right product. 
Striper rods are often rated by their lure weight range, their line strength, and the materials from which they are constructed.
Remember – the best rod for your needs might not work for everyone else, so it's important to have a clear idea of your budget and fishing preferences.
Know what goes into the best rod before you buy – our buying guide should help you get started.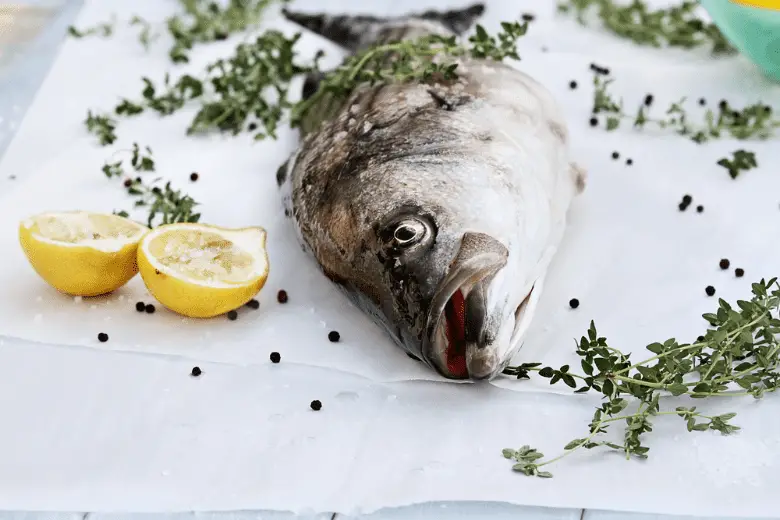 Action
The term "rod action" refers to how well a rod will bend once it's fully loaded. While a fast action rod will be stiff and have a light tip, making for a great hook set, it's not going to be as easy to cast. 
A medium action rod will cast a bit better and is perfect for casting plugs, heavy lures, and large soft baits. 
A slow action rod, on the other hand, won't be ideal for casting but it will work well for trolling and jigging. You can also use it when fishing with live bait. 
When you're fishing for striper, you will usually want a medium to fast action rod. 
You will be able to jig when needed but you'll also be able to cast, providing you with a fishing experience that is just as versatile as this elusive fish.
Power
Power is an important factor to take into consideration while you are fishing for stripers because these aren't wimpy fish by any means!
When you look at a rod, you will often see ratings like "medium, light, ultra-light, heavy, extra heavy" and so on. Often, these ratings are accompanied by line test and weight ranges. 
Unfortunately, while action tends to be relatively consistent across various manufacturers in the industry, power ratings aren't so reliable. These can vary quite a bit from one manufacturer to another. 
Even rods offered by the same manufacturer don't always offer consistency. It can be tough to determine the power of a rod without holding it in your hands.
Hopefully, our reviews of the best striper rods will help clear up this confusion for you.
Usually, you are going to want a versatile power rating of medium or medium-heavy while you are fishing for stripers. 
This power rating can vary depending on the type of lure you intend to fish. For example, when you are casting for very small stripers, a light rod will do because you will be using lighter baits. 
However, when you start fishing for larger fish or using larger baits, jigs, or plugs, you will want to upgrade to a heavier rod.
Material
Striper rods can be made from a variety of materials. E glass is a common choice, allowing for maximum toughness and durability. S glass is another choice, best for casting with light lures and line. 
Graphite and composite rods are the most common. Graphite is more likely to break than the aforementioned fiberglass materials, yet it's still undeniably reliable. 
Composite is a combination of graphite and glass and is one of the best options for striper rods. 
At the end of the day, the material out of which your striper rod is constructed may not matter as much as the quality of the rod guides.
The best rods will be made from solid materials and be reinforced with additional support. 
Length
When fishing for stripers, a rod that is around 6 or 7 feet will be ideal. This will enable you to cast without having to deal with a cumbersome rod.
A long rod will help you to cast further and with more accuracy – it will also let you use lighter baits. A short rod, on the other hand, will let you set the hook quickly and will work better in close waters. 
Depending on where you plan on fishing, a telescopic (or multi-part) rod might also be convenient. I like to hike to my fishing spots, so a rod that breaks down is helpful – though not necessarily a necessity. 
Also Read: Best Crankbait Rods for Bass Fishing
Usability 
Consider what type of fishing you will be doing when you go out for striper. Rods are typically broken down into two major categories – conventional and spinning.
There are other rods, too, like ice fishing rods and fly rods, but those are best left for another day's discussion. 
Once you figure out which type of rod will be best for your needs and the size and location of the striper you want to catch, you need to figure out how easy your rod of choice will be to use. 
If you are a beginning angler, it would be smart to choose a rod that's easy to use. Consider variables like line capacity, the size of fish you will be catching, and other factors. 
Often, a novice can start with a conventional rod, but it will be more difficult to master the technique. Simple is always best when it comes to getting started with your new striper rods.
Top 5 Best Striper Fishing Rods Reviewed in 2023
Not sure where you should start? Here are our picks for the best all-round striper rods on the market today.
UglyStik GX2 Casting Rod
UglyStik is a line of fishing rods made by Shakespeare, and boy – do these rods deliver! 
The GX2 is no exception. This rod has a medium-heavy weight and is perfect for going after fish with hard mouths – like stripers! 
It has a tip that is a different color from the rest of the rod, making it easier for you to see if a fish is waiting for you or if you're just bumping something in the water. 
This striper rod even possesses an ultra-long handle. Why would you need this, you might ask?
Simple. If you're making a hard, long cast, you need a handle that gives you room for maneuvering. 
That being said, the long handle can be a bit tough to get used to if you are a beginner.
Pros:
Made out of durable materials
Highly sensitive
Attractive option with different colored tip
Cons:
Handle technique can be tough to master for beginners
>>Check Latest Price on Amazon<<
EatMyTackle Sabiki Rig Bait Fishing Rod
This rod by EatMyTackle is a modest 7 feet long – a great option if you're going after striper.
Made with strong fiberglass, this rod can break down into two pieces for maximum convenience. You will be able to take this striper rod with you wherever you happen to go. 
Like most good striper rods, this one is highly effective. However, it is unique because it can also be used to catch bait. 
As a result, it is designed to be used with Sabiki instead of with standard hooks and lines. You can use just a few small hooks and still reel in some impressive hauls. 
Pros:
A great option for beginners
Works well for long casts 
Has a lifetime warranty 
Cons:
Can't be used with all types of hooks
>>Check Latest Price on Amazon<<
Fiblink 6′ Fishing Rod
The Fiblink 6' saltwater rod may be a bit on the shorter side of the best striper rods we've reviewed, but that's not to say it's lacking in any way. 
Made out of durable glass fiber and carbon material, this rod has guides made out of stainless steel and ceramic. It also has strong reel seats made out of plastic and nylon.
A two-piece rod, this option is a superb choice if you frequently find yourself needed to pack up and hike into a remote fishing area. 
Despite its portability, this rod is unreliably durable. It has an EVA foam handle which is high density. 
It is not only attractive, but also rugged. You'll have no issues hanging on to it, even when it gets wet and slippery!
The reel seat is corrosion-resistant, too.
Pros:
Has durable, high-functioning guides
EVA handle is comfortable to use
Reel seats resist corrosion
Cons:
A two-piece rod can sometimes stick when you are breaking it down
>>Check Latest Price on Amazon<<
SHIMANO TREVALA Rod
Shimano's Trevala spinning rod is a great rod for fishing stripers. Not only does it offer exceptional speed and power, but it also has a high carbon butt section. 
This section has a TC4 tip, adding unparalleled sensitivity to your rod. You'll feel even the lightest of nibbles while you are fishing with your Shimano Trevala.
Moreover, this rod has guides made out of aluminum oxide that is also diamond polished. It will give you a nice, smooth finish that's perfect for detecting vibrations. 
These guides are even corrosion-resistant, perfect for fishing in saltwater! 
If you enjoy a comfortable fishing experience, you'll get it with the Shimano Trevala. It has smooth grips made out of EVA rubber foam that allow you to fish each day in style.
Pros:
Guides have excellent construction
Soft foam grips
Superb sensitivity 
Cons:
Higher priced rod compared to other striper options
>>Check Latest Price on Amazon<<
Ugly Stik Elite Spinning Rod
You already know that Shakespeare offers some of the best-made fishing rods on the market – and that's especially true when it comes to spinning rods. 
Not only are these rods constructed out of high-quality materials, but they're also exceptionally durable. 
The Ugly Stik Elite is made out of graphite, a tough material that's not only sensitive but also lightweight. 
To sweeten the deal even more, this rod has a premium-grade cork handle that is comfortable to hold, even when you've been out fishing for many hours. 
Worried about your best friend stealing your favorite rod (I've definitely been there!)? Don't worry. 
This rod's handle has an etched-in logo to add to its authenticity – and to help others remember that it's yours.
This rod is rated for 17 lb line and has one-piece stainless steel guides with Ugly Tuff technology. 
These guides are made from one of the most resilient metals you will find, giving you plenty of durability. They are also excellent at transmitting vibration. 
Pros:
Attractive appearance and comfortable grips
Lightweight and easy to use
Exceptional sensitivity 
Cons:
>>Check Latest Price on Amazon<<
Why Do I Need a Striper Rod?
A great striper rod can make the difference between a so-so day on the water and a truly spectacular one.
If you're unsure of which striper rod will be right for you, consider giving some of my top picks a try. 
And remember – the best striper rod for you might not necessarily be the one that is right for everyone (including me!). 
There are plenty of other factors that go into this purchasing decision, too. 
How much do you have to spend? 
What kind of reel do you want to use?
What kind of line will you be using? (Here's a bonus hint – monofilament is best if you're going after trophy stripers). 
Once you've mastered the answer to these questions, you'll be able to find a striper rod that will get the job done for you – each and every time. 
See Also:
Selecting a Bass Rod and Reel Combination
Choosing The Right Saltwater Rod & Reel Combos