We hope you love the products we recommend. Just so you know, OnTrack Fishing may earn an affiliate commission from the links on this page, at no extra cost to you.
As a new angler, assembling your tackle box and gear bag can be quite intimidating. 
There are so many different products to choose from that it can be tough to know which items you need to have, and which are merely luxuries for a day out on the water. 
Conventional reels, in particular, are relatively expensive, so you want to make sure you make the right choice when you're searching for the best conventional reels for bottom fishing. 
There are many different fishing techniques out there – bottom fishing is one among many. 
This technique refers to fishing for species that are usually found near the bottom of the water, and a conventional reel is ideal because it can hold much more line. 
Whether you're fishing from the shore or fishing from a boat, the best conventional reel for bottom fishing can help you reel in hundreds of massive fish. 
Not sure where to start? No worries. We will tell you everything you need to know as you begin shopping.
What is Bottom Fishing?
One of the most popular fishing techniques, bottom fishing refers to catching fish that live on the seafloor.
Often, this can include fish that are living in reefs, around buoys, or even fish living in old shipwrecks! 
The term can be used to describe fishing from shore as well as from a boat.
You will need the standard fishing gear to bottom fish, including a hook, line, and sinker that should be attached to your rod via a reel.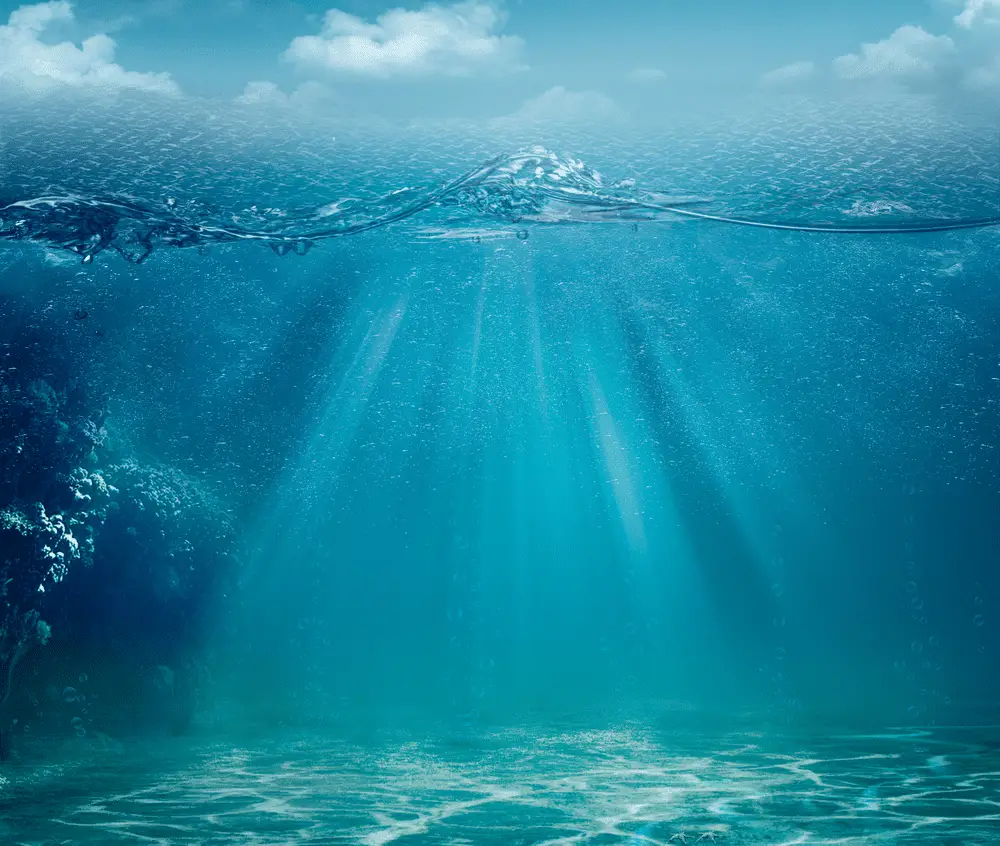 Bottom fishing seems easy, but there are some specialized skills you will need to know to be successful.
Often, these skills need to be practiced and learned through experience before you have much luck in bottom fishing. 
The fish who tend to live at the bottom of the water tend to have unique predatory behaviors. It's important to research your targeted fish species quite closely. 
Groupers are some of the most common fish that you might go after in this area, but you might also target flatfish like halibut, fighters like red snappers, or even bream, catfish, sea bass, or other bottom feeders.
In some cases, you may be able to target large migratory species through bottom fishing, too. 
The bottom of the water column serves as an excellent hunting ground for anglers to catch species like tuna, cobia, and mackerel. 
What Should I Look for in a Reel for Bottom Fishing? 
When you are shopping for the best conventional reel for bottom fishing, you may find yourself scratching your head because these reels seem so similar to other types of reels. 
To be fair, when shopping for any type of reel you're going to want to look for the same types of qualities.
Here are some of the most important characteristics for you to consider.
Spool Size
Think about the types of fish you want to catch with your new conventional reel. This will determine the spool size necessary for your reel. 
It can be confusing to figure out reel sizing, as each manufacturer lists this differently.
Generally, the smaller the number, the smaller the reel – but you may find spool size listed as a size 20, for example, or as 2000. 
These are the same approximate size, just listed differently by two different manufacturers.
Small spool size is ideal for light fishing in rivers, lakes, bays, and harbors. You might use this to go after trout or bream.
A large spool size, on the other hand, of 6000 (60) or more, will be best for large fish like snappers, salmon, grouper, or tuna.
Budget
As we mentioned, fishing can be expensive. If you're already spending your money on countless other pieces of fishing equipment, you might not want to drop hundreds of dollars on a conventional reel for bottom fishing. 
Make sure you invest some time in figuring out your budget before you even begin shopping. 
Weight 
Again, the weight will be determined largely by the type of fish you are going after – lighter reels can hold lighter fish, and vice versa. 
However, your personal preferences should come into play when you've selected the best conventional reel for bottom fishing for you, too. 
Some people prefer more streamlined models while others like rugged, bulkier builds.
Materials and Design 
Conventional reels that are designed for bottom fishing are usually quite rugged by their very nature, built to withstand abuse and made out from heavy-duty materials. 
This is because the harsh topography of bottom waters requires more cranking power, heavy sinkers, long line, and more torque. 
That being said, if you're fishing for large, heavy species that weigh more than fifteen pounds, you are going to want to search for a conventional reel that has a stronger, more durable build. 
You should look for a reel that can withstand a minimum of 25 pounds of drag and 50 pounds of line. 
Gear Ratio
Another important consideration to make when you are shopping for a conventional reel for bottom fishing is the gear ratio. 
A low gear ratio will give you more power, which is often crucial when you are fishing for heavy bottom-dwelling species like grouper. 
With a lower gear ratio, you will have more power because the spool will rotate less when the handle is turned – you'll have more mechanical muscle against large fish.
Regardless of whether you are fishing inshore, offshore, or on the bottom, you usually will want a lower gear ratio to provide more strength and durability.
How to Use a Conventional Reel 
You can easily bottom-fish with a spinning reel, but many professional anglers argue against this. Conventional reels allow for the addition of extra fishing line, meaning you can let out more line in deeper waters. 
When you are bottom fishing, your goal will be to get your bait or lure all the way to the bottom of the water and wait for the fish to bite it. 
As a result, you will need to equip your line with heavy weights or lead sinkers. This will keep the lure steady in strong tides or currents.
However, the specifics on how you set up your line, reel, and rod will vary depending on the exact species you are fishing for. 
When you use your conventional reel for bottom fishing, don't cast. The rotating spool will feed out the line before reeling it back in again. 
Some reels come with a two-speed option with two gear ratios, giving you both slow, powerful gear speed as well as a quick-retrieval speed. 
While using your reel, you might feel the tension brake slowing down the speed. It applies pressure through the knob that is located on the side of the reel. 
You must set this brake, setting it based on the weight of your chosen bait, so that it slows your spool to prevent tangling and spool overrun. When done correctly, your line movement will be smooth.
Also Read: Best Shimano Spinning Reels
5 Best Conventional Reels for Bottom Fishing
Not sure where to start? Here are our picks for the best all-round reels to consider for bottom fishing.
SHIMANO TORIUM HGA, Conventional Saltwater Star Drag Fishing Reel
A reliable, well-built product for you to consider in your search for the best conventional reels for bottom fishing is the Shimano Torium reel. 
It is easy to spool with a braided line, both casting and retrieving effortlessly as well as performing flawlessly when allowed to sink to the bottom to lie in wait for an unsuspecting fish.
The Shimano Torium operates smoothly and flawlessly. Both compact and light, it's easy to handle with a smooth drag.
A modern reel with some of Shimano's newest technologies, this reel has a compact body that's easy to hold in your hand. 
This reel is packed to the brim with these state-of-the-art technologies. It has a CF aluminum cold forge spool along with high-efficiency gearing. 
It has a "super stopper anti-reverse" feature to prevent line tangles and has a hagane body, too. 
You can purchase this reel regardless of the type of fish you intend to catch. It is available in multiple sizes and models, each of which has three ball bearings and one roller bearing and a gear ratio of 6.2:1. 
Although the gear ratio is a bit high for larger fish, it is ideal for bottom fishing because it is lightweight and has a maximum drag of 24lb. 
It's also exceptionally durable and can be used even in saltwater without you having to worry about corrosion. 
It has a unique El coating to prevent the build-up of salt or other sediments on the reel. It also has anti-rust bearings to prevent wear and tear. 
This reel has a star drag system, an excellent feature for bottom fishing because you won't have to worry about the reel coming loose – it locks up.
The drag handle knob is rubberized, too, making it super comfortable to hold in your hand while you are fishing. 
Pros: 
Mid-budget reel that performs like a high-end product
Smooth drag with an excellent retrieve
Compact, lightweight, and ergonomic design
Cons: 
Some customers report a grinding noise and resistance when casting and retrieving
Penn Squall LevelWind
Penn has a ton of reels on the market, including the well-known, beloved GT series. The Penn Squall LevelWind is a step up from the GT series and believe me, there's plenty to love here, too. 
This conventional reel has handy line-capacity rings that will let you know whether you have a third, two-thirds, or all your spool line.
A saltwater-grade product, it has an aluminum spool and a graffiti body and side plate that resist corrosion without being too heavy to hold. 
The Penn Squall LevelWind can fight large predatory fish and is ideal for bottom fishing. It has a smooth drag with an HT-100 drag system (the maximum drag is 20lb). 
Your drag washers will remain consistent and high-performing even when you're reeling in large fish. The reel has two stainless steel bearings and an anti-reverse system with a gear ratio of 4.0:1. 
The machined main gear has a stainless-steel pinion and is made from marine-grade bronze alloy for added durability.
It can be used with either mono capacity or braided capacity line, making it a great option for a budget-conscious angler who wants a ton of features without having to spend a ton of money.
Pros: 
Durable and rugged, even when used in saltwater
Large spool capacity 
Can be used with monofilament and braided line alike 
Cons: 
Handle is not ergonomically designed
Daiwa SGT50H Seagate Star Drag Saltwater Conventional Reel
Daiwa is a well-known fishing equipment manufacturer that earns a spot on our ranking of the best conventional reels for bottom fishing with the Seagate Star Drag Saltwater reel. 
This product comes in five different models and sizes. The Seagate is the highest model with a size of 50 (or 5000), making it perfect for large fish you might encounter while bottom fishing. 
This conventional reel has a trendy, sleek design with black and orange finishes. The frame is corrosion proof and comes with an anodized aluminum spool. 
It has a patented Ultimate Tournament Carbon Drag System and brass gears that can withstand just about any kind of damage while still operating quite smoothly. 
To help prevent damage from saltwater, this reel has three corrosion-resistant ball bearings plus a roller bearing. 
These have dual-system anti-reverse with infinite capabilities, helping the reel turn smoothly without tangling your line.
The reel itself weighs less than 22 oz, making it comfortable and lightweight to hold in your hand. 
Pros: 
Maximum drag of 19.5 
Attractive design and ergonomic, rubber handle knob
Excellent braking with centrifugal spool brake 
Cons: 
Accurate Boss Valiant Reel Size: BV2-400
Here is another one of the best conventional reels for bottom fishing for you to consider – the Accurate Boss Valiant Reel. 
This conventional reel comes in two sizes – BV-400 and BV2-400. Although they are better for smaller fish, these reels can still withstand the pressures of the harsh saltwater environment. 
You wouldn't guess it by looking at one. The walls of the reels are thinner than those of their competition, but they have non-flexing frames and side plates that help that endure greater amounts of stress related to bottom fishing. 
The reel also has a tough exterior housing that is comprised of high-quality components.
Inside the reel, you'll find precision-cut gears made out of stainless steel – these work perfectly in unison, offering smooth turning and quick stopping. 
The reel also has seven Class-5 ABEC bearings along with two ARB bearings, all of which are sealed against saltwater.
This adds to the reel's corrosion resistance and ensures that it will operate perfectly for you every time. 
Pros: 
Durable product that is made in the USA
Comes in both right and left-handed design
Tough, durable interior and exterior components
Cons: 
Does not have a rubberized grip 
Penn Jigmaster 500L Conventional Fishing Reel
The Penn Jigmaster 500L is yet another fishing reel you need to consider in your search for the best conventional reel for bottom fishing. 
Designed for serious anglers fishing for large bottom-dwelling fish, this reel has a unique take-apart feature that allows you to change spools and lines quickly while you are out on the water – no fumbling required. 
You can easily adjust your tackle based on how well the fish are biting. This reel has a machined aluminum spool and precision-machined gears. 
It even has backlight side plates, all of which combine to produce a reel that prevents frame flex and provides leverage when you are attempting to fight a fish that's giving you its all. 
It has a smooth drag with a greased HT-100 Versa Drag system – this proprietary system is one of the best of its kind and allows for multiple drag settings.
It doesn't kink up or have any hitches when you're in the middle of reeling a fish in, either.
The Penn Jigmaster 500L even has a counterbalanced handle and oversized paddle knobs. 
This allows you to crank away in comfort without having to worry about losing your grip on the handle, even in wet conditions. 
The frame is a lightweight, one-piece, open-top graphite frame. This reel is ideal for reeling in massive stripes, cobia, king mackerel, or even small tuna.
Pros: 
Quick take-apart feature allows you to change spools and lines easily
Gear systems include machine-cut brass main gears and precision-machined stainless-steel pinion gears
Has an HT-100 carbon fiber drag that is powerful and smooth
Cons: 
Why Do I Need a Reel for Bottom Fishing?
If you plan on doing any bottom fishing this season, you absolutely need to consider one of these best conventional reels for bottom fishing. 
Consider the options that work best for your budget and style preferences but know that these reels will work best regardless of whether you are a novice or an expert fisherman. 
Hopefully, the reels I've told you about here will help guide you in your purchase of the best conventional reel for your bottom fishing adventures. 
Whether you choose to go with one of these products or find one with even better qualifications, know that a good conventional reel for bottom fishing will be a sound investment, providing you with years of entertainment, memorable experiences, and mantle-worthy catches.