We hope you love the products we recommend. Just so you know, OnTrack Fishing may earn an affiliate commission from the links on this page, at no extra cost to you.
There's one great way to attract an avalanche of criticism from anglers.
All you have to do is state that you have created the definitive list of the 5 best baitcasting reels for the money.
Regardless of said criticism, that's exactly where we are heading with this article; the 5 best baitcasters on the market.
"Definitive" is a strong word. To include only 5 reels is clearly nonsense.
The sheer volume of fantastic and affordable baitcasting reels on the market means there are a lot of great baitcasters that deserve a place here.
Baitcaster are more technically difficult reel to master, yet once mastered, are the epitome of fishing joy.
Firstly, I'll reveal my selections. Secondly, we'll briefly look at the benefits of using baitcasters.
Thirdly, we'll look at what to look for in a good baitcaster. Forth, is the review followed by my top of the list selection.
Let's get on with it.
The 5 Best Baitcasting Reels Reviewed in 2023
Last update on 2023-09-08 / Affiliate links / Images from Amazon Product Advertising API
Why Are Baitcasting Reels Better?
I'll be brief. And the last thing I want is for this to degenerate into a spinning reel versus baitcaster argument.
Volumes could be written, and have been, but this is not the place.
For a skilled baitcaster angler, the baitcaster offers a level of casting manners and smooth casting performance that is (arguably) still yet to be matched by any other reel.
The operative phrase here is, "In the hands of a skilled baitcaster angler."
Also Read: Top Spinning Reels Reviewed
With a perfectly balanced outfit and an experienced hand, the baitcaster delivers unrivaled control, distance, and accuracy.
The spool position eliminates fishing line twist from the cast. Line twist is the enemy of a long, accurate, repeatable cast.
Line peels off perpendicular to the free spinning spool, not in loops as it does with a spinning or side-cast reel.
Usually, there is a great range of gear ratios or retrieval speeds for baitcaster reels.
The angler can refine a set up to perfectly suit the target and the lure weight they are casting and conditions in which they are casting.
For fighting fish, the baitcaster (a good one) offers greater power and torque.
This doesnt mean that spinning reels cannot do a good job. However, the top baitcasting reels offer a lot of power because of the spool, gear, and handle configuration.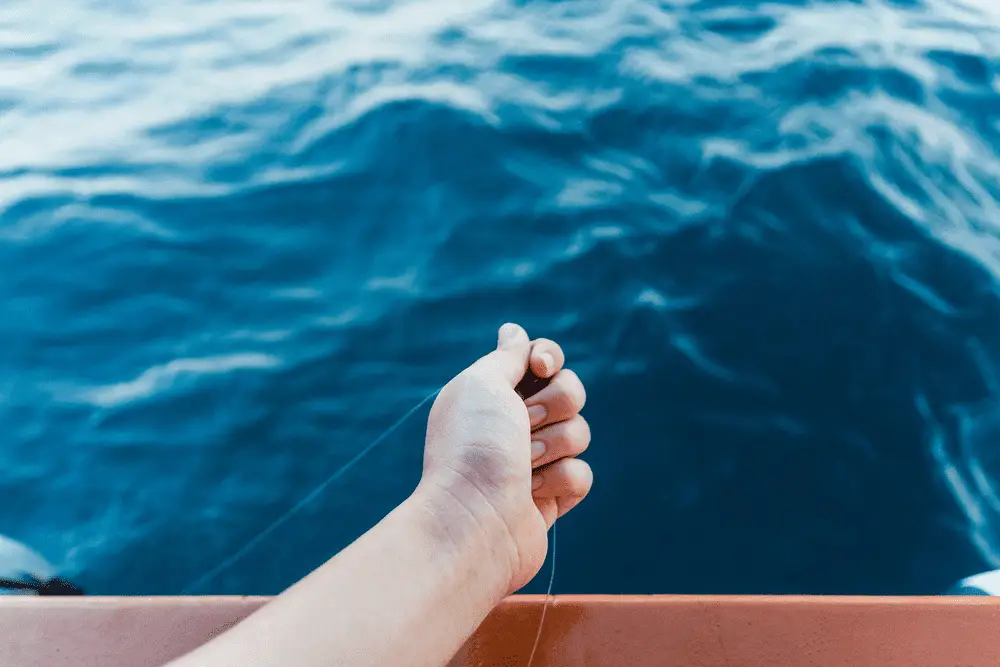 The compact arrangement, particularly when cased in a strong frame, eliminates twist, therefore delivering all the cranking torque and power to the business end of any scaly battle.
This power often allows anglers to fish a heavier line class. Ideal if you're casting a weighty class of lure into heavy structure for belligerent fish that fight dirty.
The baitcaster trade-off is very well known. They can take some time and serious practice to master.
Before you are proficient, you can end up with impossible birds' nests (tangles), thanks to backlash or over-run.
Over-run or backlash is when your spool travels faster than the line is peeling from the spool during casting.
Also Read: Best Anti Backlash Baitcast Reel
Several of these moments can ruin a fun day's fishing and has indeed turned many a beginner away from the baitcasters altogether.
Even with the amazing tension and brake systems in modern baitcasters, the cast is something that must be learned and mastered to avoid continued disappointment.
When you have mastered casting a baitcaster, a beautifully balanced baitcaster rig becomes like an extension of your arm and hand.
There's nothing quite like the feeling. A fluid, seamless series of movements delivers pinpoint accuracy and distance in rapid-fire succession.
What Kind of Baitcasting Reel Should I Get?
Here are some things to consider when you're wondering what kind of baitcasting reel you should get: 
Spool Size:
I Look for a generous spool capacity for the simple reason I can fit more of a heavier class line on my baitcasting reel.
It's ideal for chasing larger fish, particularly if your drag power is a little light on. Further to this, I can load mono if I want without losing too much in capacity.
If you are looking to catch fish like salmon then a full capacity fishing baitcaster is what you would need.
Handle Size:
A bigger handle inspires an easy crank. In terms of simple ergonomics, those with large hands find them easier to grip and crank with dexterity.
Maximum Drag:
I like plenty of drag power. If I hook something that is much larger than the capacity of my line class and outfit, I want every chance to land it.
A stronger maximum drag (coupled with spool capacity) will help you here. Look for systems that focus on heat dissipation.
Of course, select max drag and baitcasting reel size relative to the fish you intend to hunt.
Weight:
Lighter is better for the seamless casting I was writing about earlier. It also mitigates fatigue when your casting rapid-fire over long sessions.
For most of us, the fraction of an ounce difference between many of the fishing reels on your potential shortlist will make no difference whatsoever.
This has been the biggest development in baitcasting reels over the last decade.
Brake and Tension:
You will still need to develop your thumb control, timing and 'feel' but these technologies genuinely help.
You really have to try them to understand the difference; a strong recommendation for the beginner. Check this video below for a great insight.
Bearings:
More is smoother, for sure. However, more is more expensive. Most modern baitcasters have a pretty smooth crank regardless of bearing numbers.
However, the silky feel of 6 or more is pretty special. Sealed, stainless, or ceramic bearings will cost more but are highly recommended regardless of whether you are doing saltwater fishing or freshwater fishing.
See Also:
What Is The Lightest Baitcaster Reel
Best Saltwater Baitcasting Reels For The Money
Frames and Side Plates:
Choose strong materials like aluminum, and carbon composites that maintain low weights yet offer plenty of strength and rigidity.
The more rigid the better. Your gears are protected and maintain perfect mesh, particularly under load. Importantly, your reel will last much longer.
Gear Ratio – Gear Ratios:
Low gear ratio for cranking heavier targets and baits, and high speeds for getting lures in and out quickly. Gear ratio is dependent upon your fishing application.
There is a lot more to it than that. This video will help the beginner get their heads around which gear ratios will serve them best.
Generally speaking, a good baitcast reel will be available in left and right hand and have several models or gear ratios from which to choose.
Here is a great article that will help beginners understand the components of a baitcaster, different tension and brake systems, and baitcaster setup. Follow this link.
Also Read: Best Budget Fishing Reels
1. Abu Garcia Black Max – Best Baitcasting Reel For Beginners
For the incredibly low dollars, it doesn't get better than this. The Black Max is a gem for the beginner and novice.
I'm not an advocate for cheap tools for the beginner, but Black Max is inexpensive, not cheap.
The spool will hold 145 yards of 12-pound mono. Ideal for the beginner.
There's 17 pounds of drag which is more than enough for a broad range of targets and applications.
The Mag Trax braking system is relatively easy to master and the compact design sits nicely in your palm. What's more.
It looks great. Ideal for an inexpensive backup for all skill levels.
Pros
Brilliant for the beginner
A very accessible price tag
Mag Trax braking system is relatively simple to master
Reasonable spool capacity for mono
Compact and lightweight
Cons
Not likely to satisfy the more discerning angler
>>Check Latest Price on Amazon<<
2. Shimano Calcutta Conquest 400 Baitcasting Reel
I LOVE this fishing reel for hunting big salmon. Yes, the price is certainly aspirational, but well maintained, this is a reel to last a lifetime.
This is a beautiful fishing reel, with the matt gold finish and aggressive porting giving a sports luxury appeal. What's more, it performs even better than it looks.
The reel has superb rigidity with its cold forged aluminum frame, side plates, and spool.
Spooled with 305 yards of 50-pound braid, the 17 pounds of dartanium drag will turn a very sizable fish out of the structure and towards the boat.
The Calcutta can be deployed just about anywhere, saltwater and fresh. And despite its power and capacity, it's a very compact barrel shaped baitcasting reel.
The crank is silky smooth and the 5.6:1 gear ratio makes it ideal for larger lures with greater displacement.
A 20-point cast-control system provides plenty of scope for refining cast settings, and the pinion gear with bearing supports delivers smooth and dependable cranking power under considerable loads.
The Shimano Calcutta Conquest is an investment in fishing excellence that you'll pass on to your kids.
Pros
Drop dead gorgeous design and finish
Superb strength and rigidity
Outstanding versatility
Robust
Spool capacity
Advanced and smooth drag system
Cons
It's pricey
Right hand only
>>Check Latest Price on Amazon<<
3. Daiwa Tatula
The Tatula has a supremely smooth 7 bearing system with the 8th for anti-reverse.
The model selection is outstanding with 5.4:1, 6.3:1, 7.3:1 and 8.1:1 gear ratios completing an impressive stable.
Every application is covered. I love the 90 millimetres swept handle, it has fantastic ergonomics and is built for cranking.
Magforce-Z cast control is relatively easy to master and offers refined casting settings.
Casting distance has been improved with the addition of the T-Wing System which reduces line friction as it passes through the level wind.
There are 13 pounds of Daiwa's famous ultimate tournament drag providing access to a larger class of fish.
Tatula combines mechanical braking with the precision of magnetic technology.
Magforce-Z does a great job of mitigating against backlash, even for the inexperienced user.
DigiGear and Air-Rotation combine with the bearings to deliver a silky smooth and powerful crank.
A rigid yet lightweight frame and side plates keep the gears turning in perfect sync, especially under tough loads.
The Tatula is a classy fishing reel from Daiwa and is equally at home in the salt water as it is the fresh.
Pros
Pricing is excellent relative to the huge feature list
The T-Wing system is not a gimmick. In good hands, casting is longer
Right and left hand models
Magnetic braking system
Great selection models / gear ratios
Lightweight compact feel
Cons
Disparate pricing from suppliers
>>Check Latest Price on Amazon<<
4. Shimano Curado K Baitcast Reel
The Curado K versatility makes it my first choice for a very classy everyday workhorse.
You can chase everything from huge salmon to bass of all sizes, as well as the smallest of rainbow trout. I love this reel for bass fishing.
Jam-packed with Shimano features, the mid-priced Curado K is affordable excellence.
Firstly, the Curado K is a beautiful looking reel, great lines and classy. The star drag has an interesting shape that delivers negligible ergonomic benefit yet is a step beyond aesthetics alone.
Micro module gears deliver excellent cranking power. X-ship technology enhances this power and is a big plus for durability.
The Hagane body provides overall protection on a number of levels with the rigid frame preventing any power loss under big loads.
The SVS Infinity braking system is great. A personal favorite. I found it pretty easy to dial in and adjust as I changed lures.
The SF (Super Free) spool technology seemed to deliver. It may have been my imagination, but I felt I was getting better distance out of the K as compared with the Daiwa. (similar set-up but not identical).
Stainless bearings contribute to durability but also deliver a velvety smooth crank.
This reel 'fitted' me. Interestingly, others feel the same which is why it's a very popular baitcasting reel. It's great for many fishing applications, and great for bass fishing.
Pros
Versatility. Covers plenty of applications in the salt and fresh
Powerful. It punches well above its considerably light weight
Balance and feel. Can cast it all day and your casting will actually improve
Length of cast and an easy to dial in brake adjustment
Variety of gear ratios available
Great for bass fishing
Cons
While affordable, I always feel there is a badge premium for Shimano
Spool capacity not ideal for mono
Could have squeezed in a few more pound of max drag in making the reel exceptional
>>Check Latest Price on Amazon<<
5. Abu Garcia Revo SX Low-Profile Baitcasting Fishing Reel
This is an excellent low profile baitcasting reel from ABU Garcia and a popular model also.
Features and price point combine to make this a highly competitive reel that can leave the more prestigious labels looking a little overpriced.
I love the position and function of the Infini Brake System dial. Intuitive positioning and shape make it very functional.
The wider spool offers plenty of line capacity, great if you want to pack on some 12 pound mono.
There are 9 stainless bearings in the SX (Plus one roller). Coupled with the D2 gear design, you get a very powerful and smooth crank.
The frame is X2-Cräftic alloy, and the side plates are C6 carbon. It's this combination that delivers the rigidity and strength while keeping things very light.
There is 24 pounds of ABU carbon matrix drag making this a particularly versatile reel.
It's light enough to tackle smaller species without being overkill while providing plenty of punch for larger saltwater varieties.
Pros
Incredibly smooth especially under heavy loads
Great ergonomics
Excellent option for your workhorse do-all, go everywhere utility particularly the 6.6.:1
The accessible price makes this reel a true winner
A lovely lightweight reel
Magnetic casting system is easy to use
Cons
At this price, there is nothing to complain about
>>Check Latest Price on Amazon<<
Baitcasting Reels Under $100  
You'll be pleasantly surprised by some quality reels you can find for less than $100. This price range is a great place to start if you're a novice angler.
However, do your due diligence, and choose a good baitcasting reel that is known to be durable.
Read our guide on the Top Baitcasting Reels Under 100
Baitcasting Reels Under $50
Despite all the positive changes to tackle quality and durability over the years, there's still a lot of junk out there.
There are plenty of cheap baitcasting reels that will only disappoint you with their poor performance. When just need a cheap baitcasting reel for occasional use, you need to be cautious.
Try to avoid junk Chinese reels and look for brands such as Kastking and Piscifun.
See Also: The Best Baitcasting Rod For The Money
Verdict – What is The Best Baitcasting Reel For The Money?
A special mention must go to the ABU Black Max. This is a simple unit that does everything required of a baitcaster reel, albeit with none of the fancy bells and whistles.
The super-low price point delivers, particularly for anglers on the strictest of budgets. Access to quality reels needn't come with a premium price tag.
Well done ABU Garcia.
The best baitcasting reel for the money in my book is the Abu Garcia Revo SX. This is a lightweight super powerful and very smooth baitcaster, jam-packed with great inclusions.
The particularly low price point makes me question the premium brand prices.
Why can ABU include so much in a great quality durable baitcaster when the premium brands cannot?
Perhaps it is because ABU have such a solid and long history without any of the pretentiousness of some of the competitor 'labels.'
The Abu Garcia Revo SX Low-Profile Baitcaster is an exceptional reel for all budgets and all skill levels.
Also remeber that spinning reels can be great for many fishing applications too. So be open minded about purchasing a good quality spinning reel to go with your baitcaster.