My name is Sean – OnTrack Fishing is my site. I've been fortunate enough to catch bass in the States, barramundi in Australia, trout, and carp on the Danube delta.
If I'm not fishing, or talking about fishing, then….I'm probably asleep.

While I've caught plenty of fish I've also been washed off the rocks, launched my boat without the bungs, put trebles through my fingers and kicked entire tackle boxes into the water.
I'd not change any of these moments and mishaps for all the tea in China.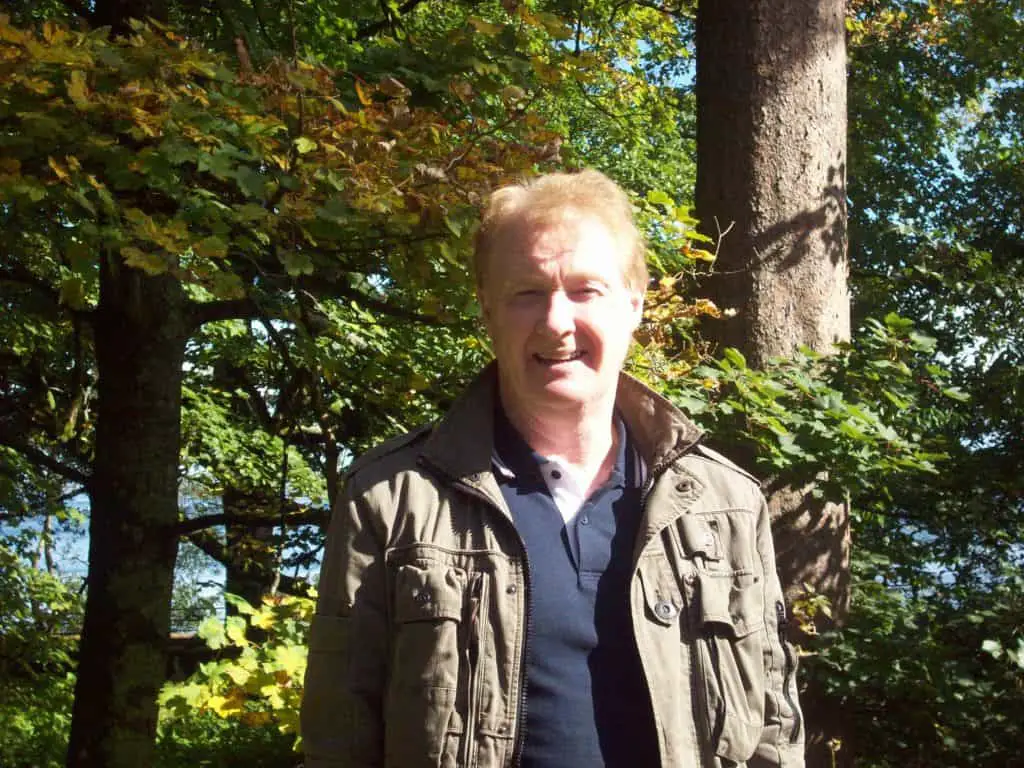 This is how I learned the sport/art of fishing and these are the stories, and the knowledge, that I'll pass on to my kids.
A day on the water in foul weather catching nothing has always beaten a day at the office.

Fortunately, I've listened to everything the wise old anglers told me. I now avoid the foul weather (usually), and rarely come home empty-handed.

Who Is OnTrack Fishing
By and large OnTrack fishing is a buyer's guide for enthusiastic anglers from all walks of life, from all around the world.
At its heart, however, OnTrack fishing is much more than just a digital brochure pointing you at the latest fishing gear bargains. Our core goal is to help you catch more fish, and better fish, more often.
That's our mission statement.

We can't physically pull you out of bed on chili winter mornings to go and cut holes in the ice.
However, we aim to deliver the sort of inspiration that will see you motivated enough to wet a line every other day.
Our desire is to inspire you to get out on the water and chase fish as often as possible. Remember, if your line's not wet, you're not catching fish.

OnTrack fishing is passionate about sustainable fishing. Take a pic and let the big ones go, they're the big breeders.
Never leave anything behind – not so much as a lolly wrapper. Adhere to the local fishing laws.
By all means, take a feed of fresh fish home to the family, this is one of the great joys of fishing.

In fact, why not forget buying seafood from the market or restaurant. You want to eat fish? Go and catch a few.
Sustainable fishing is critical to the future of our beloved sport.

Our fish stocks are stressed. It's up to us to protect it. While the laws certainly help, it is our diligence that will ensure our grandchildren's kids will continue to enjoy the sport that has provided us so much joy.
Who is our Website For?
OnTrack fishing is for every angler. From the seasoned pro to the occasional weekend dangler and rank novice, our website is for you.
We'll do our best to keep things simple and accessible. We'll cover all aspects of fishing, from hunting marlin in the blue water, to fly fishing in the mountains, and everything in between.
If all of a sudden, your catching fish in puddles on rain-drenched suburban streets, we'll tell you about, and show you the best kit for maximum results.

While we have a focus on the USA, OnTrack fishing gets about the globe. Australia, UK, and Europe? Yep, we've fished it, and we'll fish it again.
We'll share our discoveries with you, and maybe you can share yours with us.
If you've fished every day of your life for as long as you can remember, or you have only just considered taking it up, OnTrack fishing is your website.
Our Point of Difference
There's no shortage of fishing websites choking up the river's bays and estuaries of cyberspace.
Take out the fishing product sites and you'll still spend hours sorting out the genuine from the pretenders.

OnTrack fishing has no affiliations. We've no barrow to push but the joy of fishing, and that's why we're here.

We don't claim to be the anglers oracle or the fountain of all fishing knowledge.
In fact, if there is something we have learned during our 40 plus years of fishing, is that we still have so much to learn.

We owe such of what we know to those experienced anglers that have shared their knowledge with us over the years. We're returning the favour, and sharing our years of fishing experience with you.

We are very fortunate enough to get about this wonderful blue planet casting lines in both hemispheres.
We've met some great characters on our travels, and we're lucky enough to have a selection of these wise old anglers make the occasional contribution to the OnTrack fishing website.
What's In It For You?
Buyers Guides:

The modern angler has access to a breathtaking array of incredible fishing equipment.
From the most advanced technologies and materials to simple and innovative ideas, there are countless manufacturers and suppliers desperate to get their products in front of you.

We'll keep you abreast of all the new kit. We'll show you where you can buy it, what it may cost, and provide you with enough of a low down so you can decide whether its right for your particular applications, budget and skill level.
Hints Tips and Tricks:

We love collecting hints tips and tricks. Over the years, while traversing the continents, we've collected a lifetime of hints and tips.
Thing is, we're pretty sure we've just barely scratched the surface….

Local knowledge and varying points of view and experiences have demonstrated that there are as many approaches to fishing as there are anglers, locations and fish species.
We'll share all we have learned, and continue to learn, in regular blogs and articles – we hope you'll share yours too. There's no need to give away your secret spots, however. We certainly won't be.
Blogs, Articles and Reviews:

Visit us regularly for the latest on new products. We'll get reviews out as soon as we can test or verify from trusted sources.
We'll do comparisons between products, try to bust myths and old fishing tales, as well as tell a few of our own. We'll also review techniques and locations.